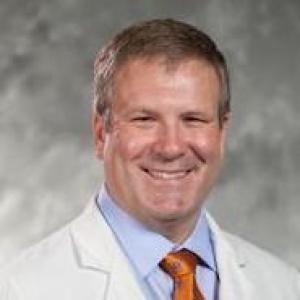 Vice Chair - Education
Dr. Jelovsek is the Vice Chair of Education and the Director of Data Science for Women's Health in Department of Obstetrics & Gynecology (OBGYN) at Duke University. He is Board Certified in OBGYN by the American Board of OBGYN and Board Certified in Female Pelvic Medicine & Reconstructive Surgery by the American Board of OBGYN and American Board of Urology. He currently practices Female Pelvic Medicine and Reconstructive Surgery (FPMRS). He has expertise in the development and validation of "individualized" patient-centered prediction tools to improve patient and clinician decision-making around development and possible prevention of pelvic floor disorders after childbirth, predicting the risk of de novo stress urinary incontinence after surgery for pelvic organ prolapse, wound infection after Cesarean delivery, transfusion during gynecologic surgery and efficacy and risk of undergoing pelvic organ prolapse surgery.
He currently serves as co-principal investigator in the NIDDK Symptoms of Lower Urinary Tract Dysfunction Research Network (LURN) (U01DK097780-05) where he is involved in studies using unsupervised learning approaches such as clustering of lower urinary tract phenotypes. He also serves as a mentor in the NIDDK Duke KURe Program (K12DK100024) and NICHD AUGS/DUKE UrogynCREST program (R25HD094667). As an investigator in the NICHD Pelvic Floor Disorders Network, he was principle investigator on the CAPABLe trial (PMID: 31320277), one of the largest multi-center trials for fecal incontinence in the Pelvic Floor Disorders Network studying anal exercises with biofeedback and loperamide for the treatment of fecal incontinence. He was also the principle investigator of the E-OPTIMAL study (PMID: 29677302), describing the long-term follow up sacrospinous ligament fixation compared to uterosacral ligament suspension for apical vaginal prolapse.