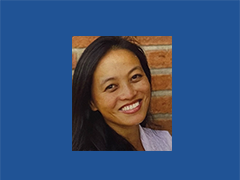 Duke Ob/Gyn recently welcomed Fan Lee, MD, to the Department. Dr. Lee is a graduate of the University of Washington School of Medicine (Global Health Pathway). She competed her ob/gyn residency at the University of North Carolina at Chapel Hill. Additionally, she completed a clinical fellowship at UNC in women's global health, practicing the full spectrum of ob/gyn care at Kamuzu Central Hospital in Lilongwe, Malawi, a tertiary referral center and teaching hospital. As a mentor and instructor there, she educated clinical officers, medical officers and ob/gyn residents from Malawi College of Medicine.
Throughout her training, Dr. Lee was recognized for her dedication to women's health and at-risk populations. She is a recipient of the UJMT (a partnership between UNC-Chapel Hill, Johns Hopkins University, Morehouse School of Medicine and Tulane University) Fogarty Global Health Fellowship, a T32 National Institutes of Health (NIH) training grant and the AIDS Malignancy Consortium Scholar Award.
"My experiences growing up in China led me to seek out opportunities in global health, including a Fogarty research year in Nairobi, Kenya, during medical school, and rotations in Uganda, Nepal and Malawi," said Dr. Lee. "Following my clinical training, while in Lilongwe, Malawi, my work as a fellow in global women's health supported ongoing research in cervical cancer prevention. My work was and continues to be focused on HPV self-collection screening and same-day treatment for precancerous lesions."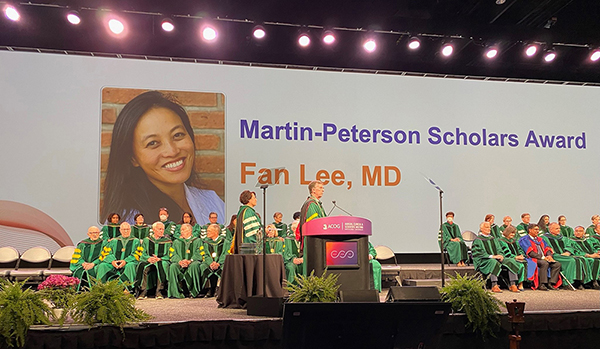 At the American College of Obstetricians and Gynecologists Annual Clinical & Scientific Meeting held May 6-8, 2022, Dr. Lee was recognized with the prestigious Martin-Peterson Scholars Award. The award honors ACOG members who are relatively early in their global health careers for involvement in a global health women's project or program with a clinical, advocacy or educational focus. At Duke, Dr. Lee will continue her research collaborations with UNC Project Malawi, as well as with low-resource communities in Durham.
---