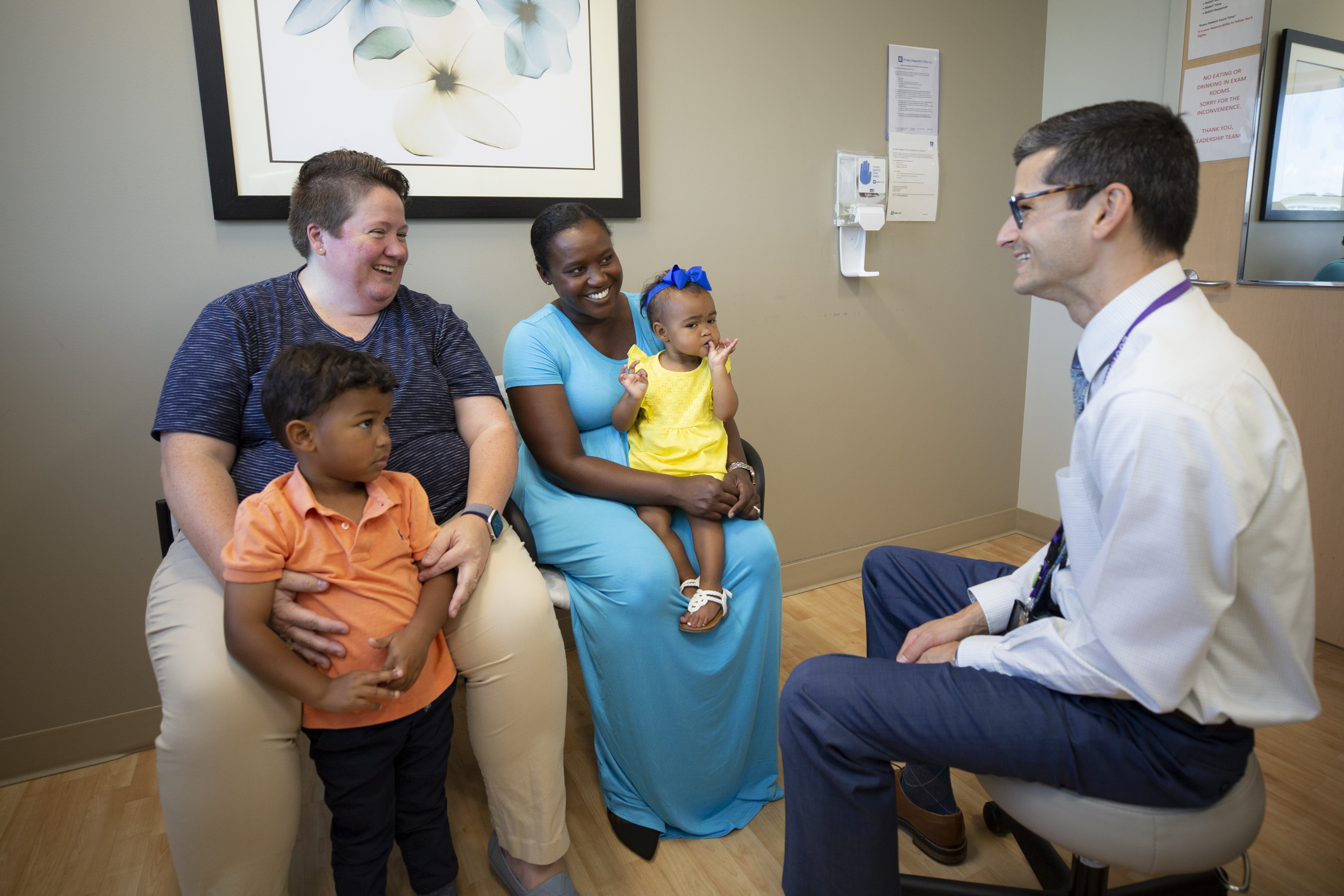 Our multidisciplinary team of specialists and subspecialists is dedicated to providing  the full spectrum of health care. We take a personalized approach to your health, whether you need routine care, pregnancy care, or care for conditions that require ongoing management and/or surgery. We have multiple locations and practices to serve you.
Our gynecologic oncologists are specialists in treating women with cancers that affect their reproductive system. We understand the impact gynecologic cancer may have on your fertility, sexual function, psychological health and your family. We draw upon the latest research findings and our ongoing clinical trials to ensure cancer is found early, and create the most effective treatment plan for the stage and type of cancer.
Our maternal-fetal medicine specialists (also called perinatologists) follow your pregnancy closely while focusing on personalized care based on your risk factors, lifestyle considerations, and specific health needs.
Duke's minimally invasive gynecologic surgery specialists use the latest non-surgical and minimally invasive treatments for large, painful fibroids and ovarian cysts. Our surgical alternatives include uterine artery embolization and MRI-guided focused ultrasound. Our specialists provide you with expert care and a personalized treatment plan to return you to good health.
Reproductive endocrinologists and infertility specialists at Duke provide a broad scope of compassionate care to help individuals and couples become pregnant. Whether you experience fibroids, endometriosis, polycystic ovarian syndrome, recurrent miscarriages or other hormonal problems, we can help diagnose the cause, and choose from an array of treatments. We do our best to help you achieve a successful pregnancy.
Duke's board-certified urogynecologists and urologists are specially trained to treat pelvic floor disorders including incontinence and dropped bladder (vaginal prolapse). Our specialists undergo advanced training in urology and gynecology, and are expertly equipped to treat women with pelvic floor problems, including bladder leakage, pelvic organ prolapse (dropped bladder, vagina, uterus or rectum), recurrent urinary tract infections, voiding difficulties and vaginal fistulas.