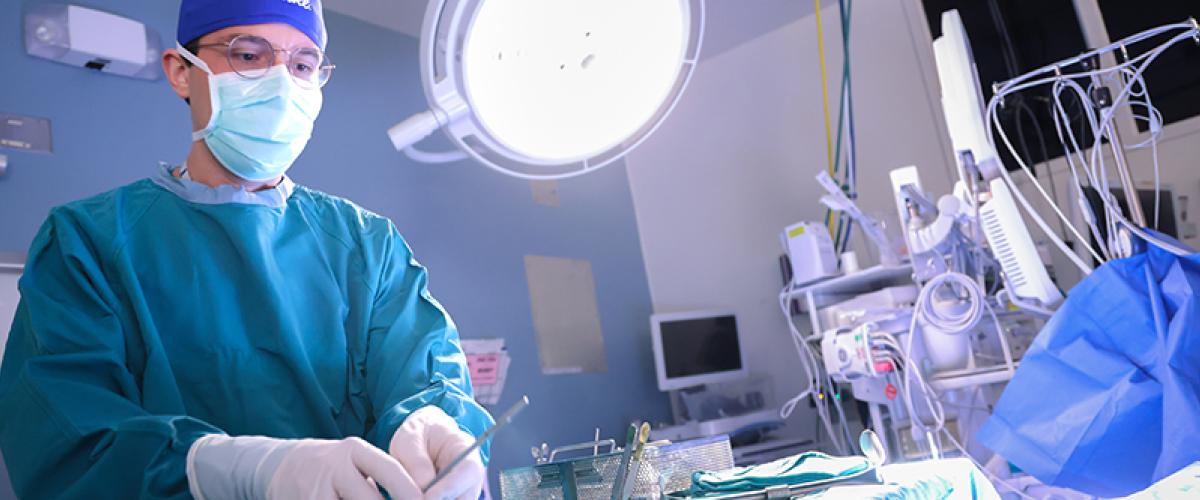 The Duke fellowship is one of the first four accredited programs in the U.S. in Female Pelvic Medicine and Reconstructive Surgery. Our goal is to train and develop pelvic surgeon/scientists who will pursue productive academic careers and who will be preeminent clinicians. 
The primary goals of the Gynecologic Oncology Fellowship Program are to prepare trainees to deliver the best possible clinical care in the areas of diagnosis, treatment and prevention of gynecologic malignancies, and to provide a platform for trainees who aspire to careers in academics and research.
The Maternal-Fetal Medicine Fellowship Program at Duke University is designed to train fellows by providing a comprehensive experience in Maternal-Fetal Medicine while tailoring the program to each fellow's special interest.
The Duke Reproductive Endocrinology and Infertility (REI) fellowship program is designed to provide outstanding clinical and investigative skills to pursue an academic career in REI.
The Department of Ob/Gyn has been approved for fellowship training in Complex Family Planning by the ACGME and will start recruiting in the summer of 2023. The inaugural two-year fellowship program will begin in the 2024-2025 academic year. The fellowship in Complex Family Planning seeks to train leaders in clinical care, research and advocacy. Duke serves a high-risk patient population and aims to protect reproductive health care access for patients in the South.
The Minimally Invasive Gynecologic Surgery fellowship program is designed to mentor and train fellows who will be proficient in advanced gynecologic surgery. The program will provide a foundation for developing research skills in order to advance evidence-based medicine in minimally invasive gynecologic surgery. 
The Global Health Fellowship offers extended training for up to 2 years to gain specific experience in five global health core competencies. These competencies include health disparities, maternal morbidity and mortality in resource-poor settings, surgery in resource-poor settings, public health, and HIV/AIDS. The program works closely with the Hubert-Yeargan Center for Global Health which strives to immerse trainees in an intensive field experience.
Duke Ob/Gyn's one-year fellowship program in Quality and Safety in Women's Health trains obstetricians/gynecologists to improve healthcare through an understanding of the principles, design and conduct of quality improvement and patient safety initiatives.