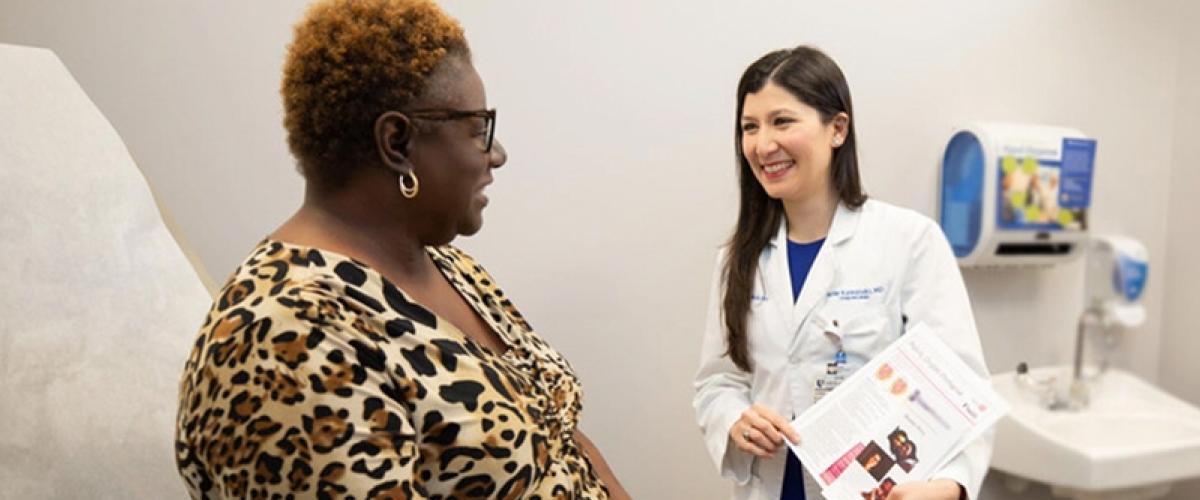 Year One
The rotation in urology focuses on didactic and clinical training, which provides experience in a tertiary urologic outpatient clinic, video urodynamics and the urologic operating room.
Year Two
5 Month Rotation in 

Urogynecology and Reconstructive Pelvic Surgery

7 Month Rotation in Research
2 Mandatory Research Classes
During the second year, more time is allotted for research projects, submitting grants and developing a thesis. In addition, fellows complete two research courses. These may include the Excellence in Clinical Research course, Quantitative Methods in Clinical and Public Health Research (a 13-week course) or courses through the Duke Graduate program. Those wishing to pursue an advanced degree of a Master of Health Sciences in clinical research could begin their classes this year. 
Year Three
7 Month Rotation in

Urogynecology and Reconstructive Pelvic Surgery

3 Month Rotation in Research
1 Month Rotation in Colorectal and Gastroenterology
1 Month Rotation in Physical Therapy
The third year includes a rotation on Colorectal Surgery in the outpatient clinics, operating room and training in the colo-rectal-anal physiology laboratory. The Gastroenterology rotation includes outpatient clinic. The rotation in physical therapy focuses on therapeutic techniques for urinary incontinence, pelvic/vaginal pain and defecatory disorders. In addition, the fellow will complete independent research projects and a thesis.
Rotation locations include OR (fellow operates at Duke North/Ambulatory Surgery Center); clinic (fellow sees patient in clinic and interprets urodynamics); and research (fellow has protected research block time). On all rotations, fellows attend department grand rounds, division teaching sessions and administrative conferences on Wednesday mornings.


Our goal is to develop pelvic surgeon/scientists who are both exceptional clinicians and are prepared to have productive academic careers and become leaders in the field of Urogynecology and Reconstructive Pelvic Surgery. We offer:
Diverse referral base including NC and surrounding states
Eight subspecialty board-certified

Urogynecology and Reconstructive Pelvic Surgery 

faculty
Faculty have comprehensive expertise in Urogynecology and Reconstructive Pelvic Surgery; training in office cystoscopy, urodynamics, intravesical Botox, sacral neuromodulation, posterior tibial nerve neuromodulation, endo-anal ultrasonography, anal manometry and other procedures
Collaborative environment with other clinical disciplines
Extensive training in vaginal, abdominal and robotic surgery — see below for video examples of our robotics training
Complex pelvic surgery including anal sphincteroplasty, surgical repair of vesico-vaginal/recto-vaginal fistulae, placement of ureteral stents, urethral diverticulectomy, ureteral re-implantation
Complex congenital anomaly surgery
---
---
Robotics Training in the Hospital Setting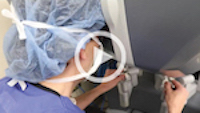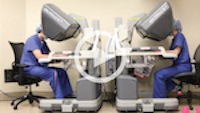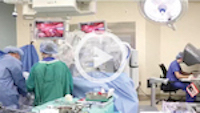 Our active research training includes
Emphasis on research methodology and study design
Mentoring in scientific writing and obtaining grants
Faculty with expertise in clinical research; active mentorship of fellows
Collaborative environment with other University departments such as biomedical engineering and statistics
Clinical site for the Pelvic Floor Disorders Network (PFDN) and the Lower Urinary Tract Disorders Network (LURN)
Extensive additional resources through Duke University

Advanced degree option with the Clinical Research Training Program
Surgical Simulation Center
---
Our active research includes
Network Studies
 

Pelvic Floor Disorders Network (PFDN)

Clinical research funded by NIH/NICH; Duke has been in the network since 2006
Mixed Urinary Urgency and Stress Incontinence Assessment (MUSA): RCT of Botox vs sling for women with moderately bothersome MUI

Lower Urinary Tract Network (LURN)

The network is funded by the NIH/NIDDK; Duke has been in the network since 2012
Identifying and explaining the important subtypes of patients with lower urinary tract symptoms (LUTS)
---
Basic and Translational Sciences
Epigenomics of urgency urinary incontinence and insulin resistance
Changes in the Urinary microbiome with aging (3 studies)

Urinary microbiome in women with recurrent UTIs
Probiotic instillations and the urinary microbiome
Effects of aging and the urinary microbiome

Assessing colonization v. clearance after probiotic instillation
Preclinical study of Regenerative Medicine technologies for genitourinary disorders
---
Prediction Models and Risk Calculators
Predicting Risk of Pelvic Floor Disorders 12 and 20 years after delivery
Predicting outcomes and complication rates after Botox for UUI
Predicting obstetric anal sphincter injuries 
External validation of a model to predict UTI after urogynecologic surgery
---
Clinical Research
Urinary incontinence
Post-operative management
Urinary tract infection
Voiding dysfunction
Perioperative management
Global health
Pelvic organ prolapse treatment
Patient-reported outcomes
Surgical outcomes
Database studies
Regenerative medicine