The Duke Ob/Gyn Residency Program's simulation curriculum is designed to hone residents' practical skills and foster a mindset for effective teamwork. The curriculum utilizes a blend of tabletop simulations and hands-on task training in a lab room/simulated environment to ensure a well-rounded learning experience. 
The curriculum is based on the following fundamental principles: 
Basic assumptions: Every learner has a unique set of experiences, skills and knowledge; we respect and build upon these differences to create a well-rounded learning experience.
Psychological safety: We provide an environment where learners can feel safe to take risks, make mistakes and openly express their thoughts and ideas. 
Think out loud, ask for help, time out as needed: Active participation and open communication is encouraged. Residents think out loud, ask for help when needed and call for a "time out" if the situation requires it.
Formative learning (not graded): The focus is on formative learning, which means residents participate to learn and grow, not to be graded. 
Debriefing: Each simulation session is followed by a comprehensive debriefing. 
Date
Simulation
7/12/23
PGY-2: Introduction to Robotics 
7/19/2023 
Resection of Superficial endometriosis and Introduction to EMIGS (+ FLS training)  
GYN Sim: superficial endometriosis -> circle cut, peg transfer
8/16/2023  
GYN sim: ovarian cysts. 
Fellows / PGY-2 make-up / PGY-1: Introduction to Robotics 
9/20/2023  
OB Simulation – Day 1  
US basics; AOL/C-section; Fetal Pillow; PPH; Shoulder dystocia 
10/18/2023  
TLH lab day 1  
11/15/2023  
OB Laceration Lab
12/20/2023 
Family Planning Simulation:  
Complicated IUD removal / placement,  D+C/Dilators,  D+E/laminara, FP Complications  
1/17/2024  
TLH Lab make-up (may change given CREOG moved)
2/21/2024 
Hysteroscopy Lab 
3/20/2024
OB Simulation – Day 2
4/17/2024  
Combined GYN/OB Skills Training 
CKC; Cerclage; Vaginal and Abd Morcellation 
5/15/2024 TBA*
Combined ED/OB Sim
6/19/2024 
OB Simulation – Day 3
EMIGS / Endo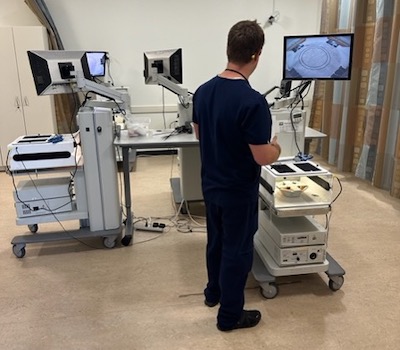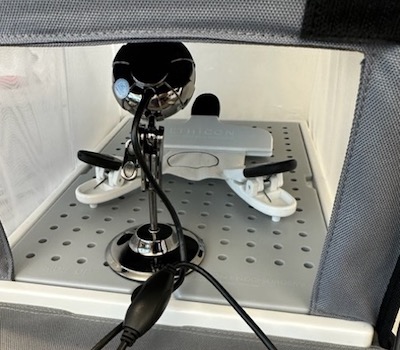 Ovarian Cystectomy Sim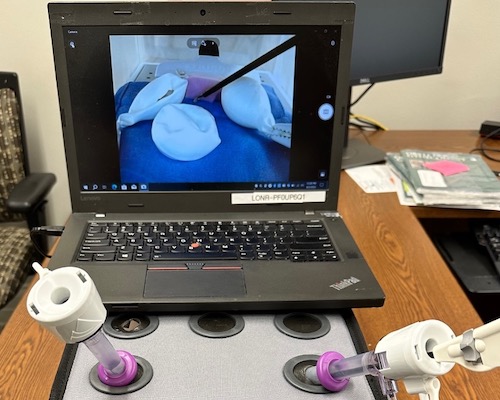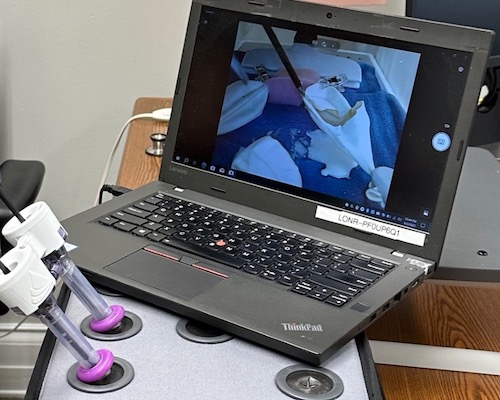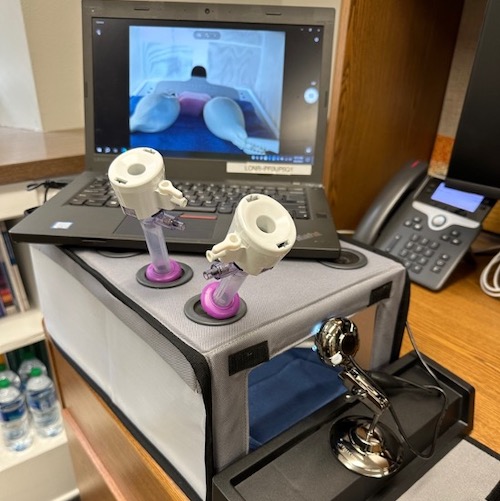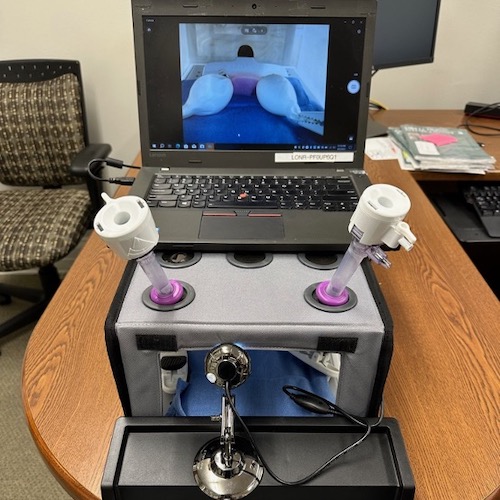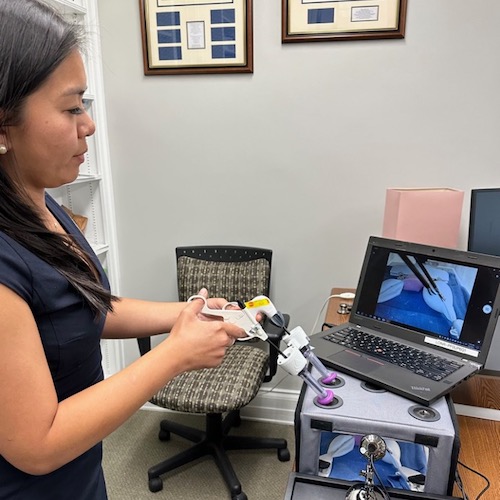 OB Sim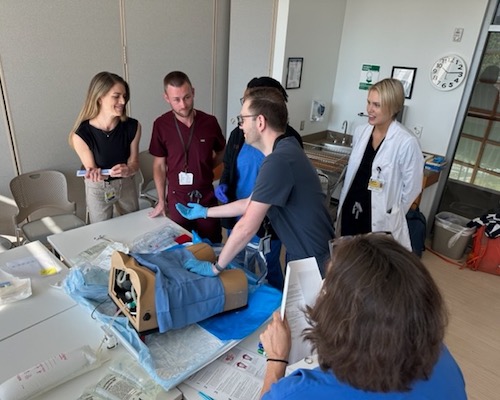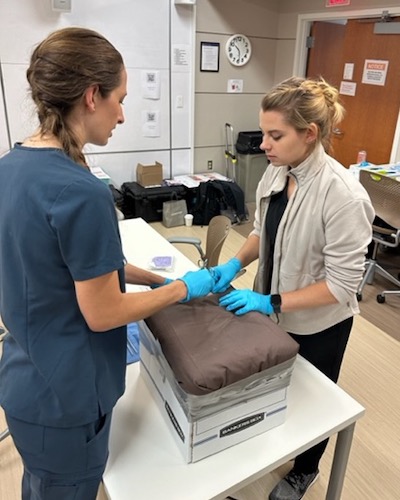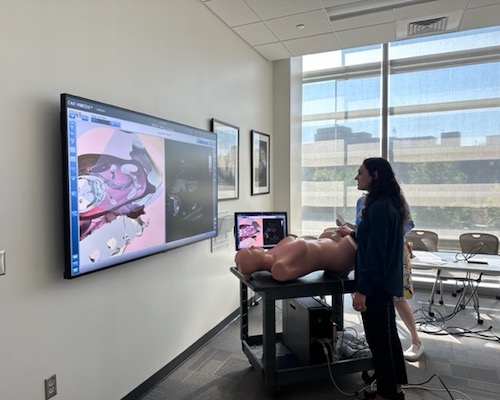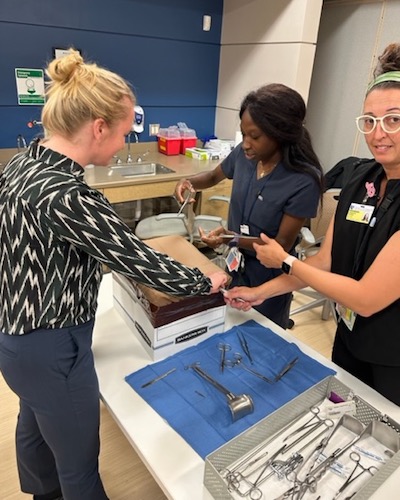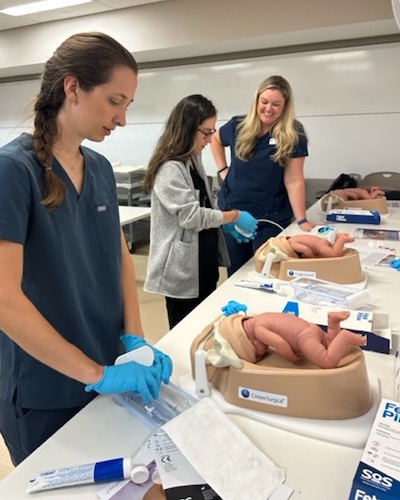 AUB/TLH Sim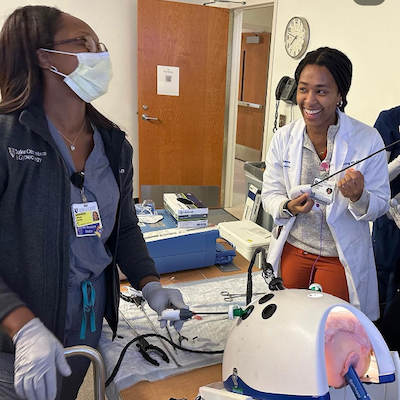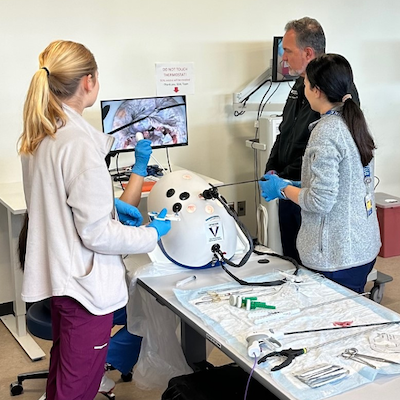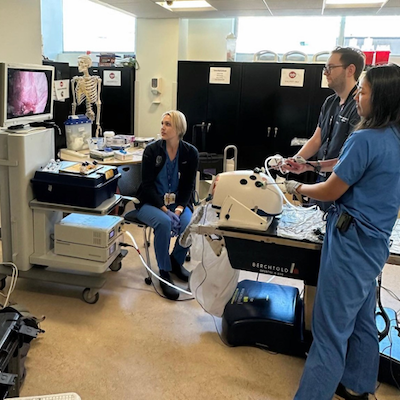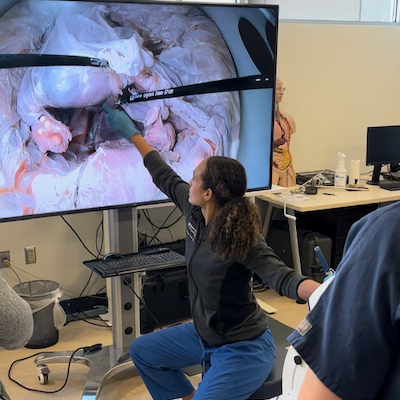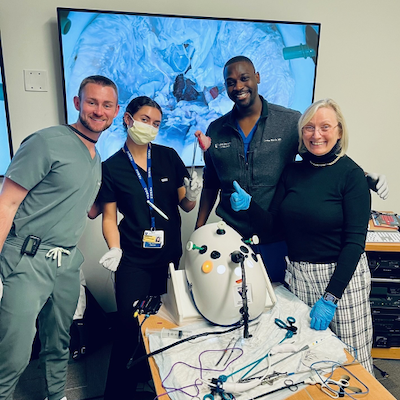 Student and Informal Training