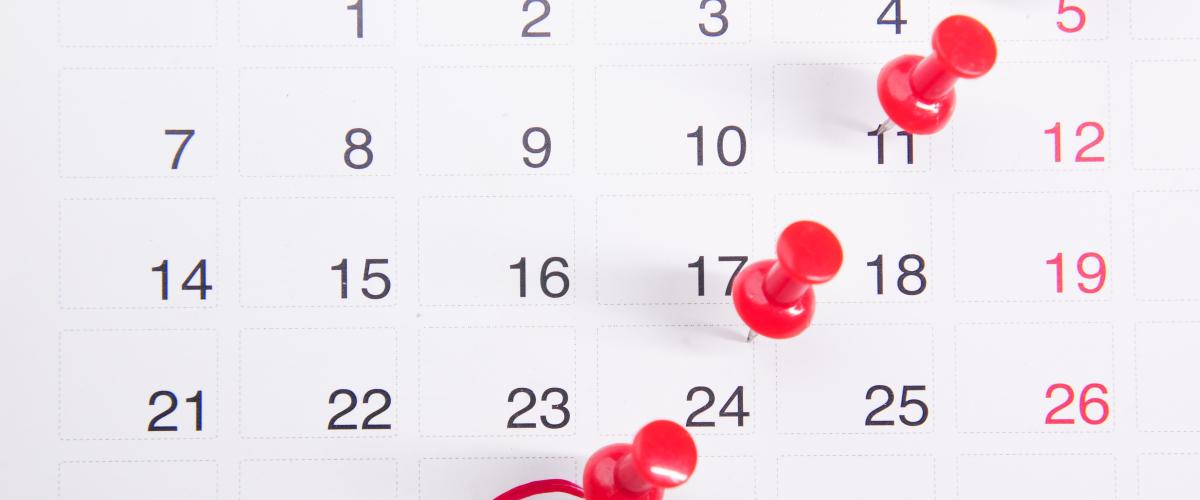 This page will include upcoming presentations, funding opportunities, leadership program information and more!
Featured Program
Ethics on Tap – Thursday, Dec. 8
Join Duke Birthing Center colleagues for the next Ethics on Tap event, on Thursday, Dec. 8 from 6:00 to 8:30 p.m. at the JB Duke Hotel. With a case-based format, we will be discussing the clinical ethics underlying the sign on the patient door that we commonly see: "Female Providers Only." Content experts will include Professor Katherine Bartlett (Dean Emerita of Duke Law School), Dr. Phil Rosoff (Chair Emeritus of the Duke Ethics Committee) and Dr. Jeff Baker (Director of Trent Center for Bioethics). Dinner and drinks will start at 6:00 p.m. Case-based discussion will start promptly at 6:30 p.m. For questions or to request to be added to the invite list, please reach out to luke.gatta@duke.edu.
---
Hammond Research Fund Accepting Proposals
The Hammond Research Fund is accepting proposals for the upcoming funding cycle. Working with the Ob/Gyn RASR grant team is a requirement for this submission. Budget and budget justification must be submitted for review by the Office of Research by Dec. 2, and applications must be submitted by Dec. 9 by 11:59 p.m. EST. Learn more here.
Racial Healing Discussion
The Duke Center for Truth, Racial Healing and Transformation is hosting an event titled "Racial Healing, Hope, and 'The Solidarity Dividend'" on Thursday, Dec. 8 at 5:00 p.m. in Penn Pavilion. It will be a discussion on race and racial healing between Dr. Gail Christopher and Heather McGhee. Learn more.
Moments to Movement January Registration Open 
Duke Health has taken a collective stand against systemic racism and injustice since 2020. Moments to Movement (M2M) is about taking action to make lasting change for our patients, their loved ones and each other. Since the first course, more than 2,100 leaders have participated in anti-racism programming. Registration for January cohorts is open! Start your journey by joining the M2M Foundations Course. Foundations graduates can keep the learning going by registering for the M2M Advanced Course. Learn more here.
Duke APPLI Accepting Applications
The Duke Advanced Practice Provider Leadership Institute (APPLI) is accepting applications through Feb. 15, 2023. Up to 25 interprofessional health care teams from across the United States will be selected to participate in the APP-led team-based leadership program for the 2023-2024 program year. Learn more here.
Duke Office for Research Mentoring — Mentor Training Curriculum Group Sessions
The Duke Office for Research Mentoring, in collaboration with the Duke CTSA and the National Research Mentoring Network, offers a case-based Mentor Training Curriculum for investigators at all experience levels. Small and large group sessions focus on key mentorship competencies like maintaining effective communication; aligning expectations; assessing understanding and more. Both foundation and advanced training sessions are now open for the spring of 2023. Register here. All faculty are welcome to attend.
Call for Abstract Submissions for Annual LGBT Health Workforce Conference
The Building the Next Generation of Academic Physicians Initiative is looking for proposals for the 11th Annual LGBT Health Workforce Conference to be held in New York City, April 20-22, 2023. Proposals are intended to provide a forum for the extended exchange of ideas among participants on topics of broad interest regarding empowering the health care workforce to care for LGBT patients. Abstracts are due Sunday, Jan. 1, 2023. 
TriCEM Research Lecture Series
The Triangle Center for Evolutionary Medicine (TriCEM) is offering a Perinatology Research Branch/NICHD/NIH Lecture Series that will explore the evolutionary biology of mammalian female reproductive biology from the perspective of developmental evolution. All lectures will take place over Zoom at 1 p.m. EST. Click here for the Zoom link. 
12/21 – Mihaela Pavličev – A New Paradigm for the Obstetric Dilemma
Save the Date! Multidisciplinary Benign Urology Research Symposium (KURe)
The KURe Research Symposium will be held on Thursday, April 20, 2023 from 8:30 a.m. to 5:30 p.m. in Trent Semans Great Hall. More information will be available soon.