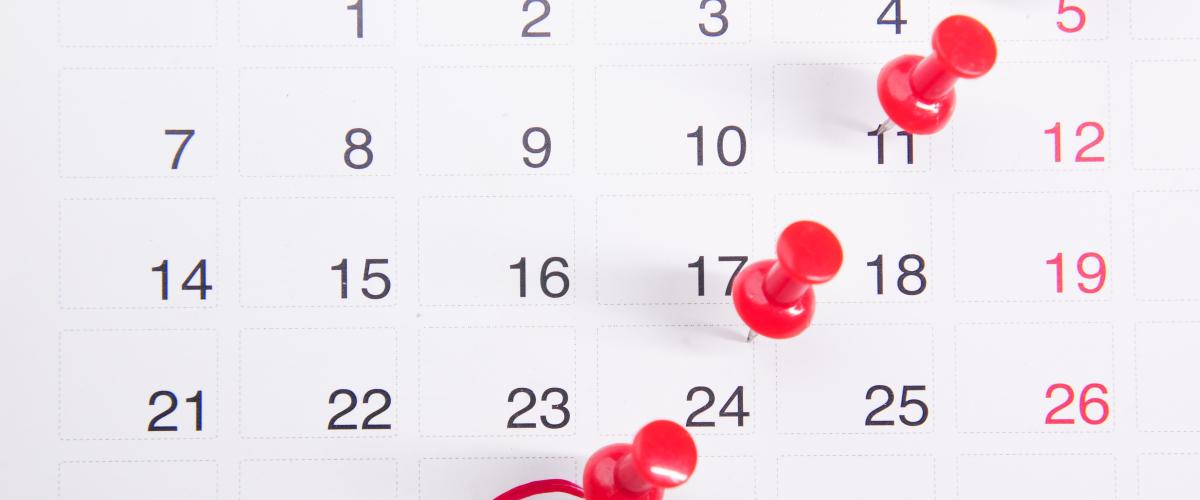 This page will include upcoming presentations, funding opportunities, leadership program information and more!
Featured Program
2023 Duke AHEAD Health Professions Education Day — March 24
The Education Day is centered on "Inspiring Excellence: Celebrating Our Health Professions Educators" and will be held on Friday, March 24, 8:00 a.m. to 1:15 p.m. in the Trent Semans Center for Health Education Great Hall. The keynote lecture is by Stuart Slavin, MD, MEd, senior scholar for wellbeing at Accreditation Council for Graduate Medical Education. Learn more.
---
Addressing Cancer and Other Health Disparities via Edutainment and Engagement in Vulnerable Communities — March 28
The DCI COEE program and the NCI Disparities-SPORE group presents a monthly Cancer Health Disparities & Equity Lecture Series. The inaugural event, which will focus on cancer and other health disparities, will be held on Tuesday, March 28, from 12-1 p.m. via Zoom. The speaker is Dr.  Lourdes Baezconde-Garbanati, professor of preventive medicine, associate dean for community initiatives, associate director for community outreach and engagement, Institute for Health Promotion & Disease Prevention, Keck School of Medicine, University of Southern California and the Norris Comprehensive Cancer Center, speaking on "Addressing Cancer and Other Health Disparities via Edutainment and Engagement in Vulnerable Communities." Access the Zoom link. For questions, contact dcicoe@dm.duke.edu. 
ChatGPT for Academic Research: the Good, the Bad and the Ugly — March 27
Join Duke Learning Innovation virtually on Monday, March 27 from 12-1 p.m. for a talk on ChatGPT: While the technology of ChatGPT is rapidly evolving, AI chatbots have the potential to profoundly change the way we search for information and conduct research online. We will look at what sources ChatGPT is built on and discuss specific scenarios in which students are using ChatGPT to find sources and summarize research literature. From the pitfalls of citation hallucinations to the potential of accelerating research, we will discuss the practical and ethical implications of the widespread adoption of ChatGPT as a personal research assistant. Learn more and register here.
Emerging Pedagogies Symposium: Teaching and Learning in the Age of AI — April 24
Join Duke Learning Innovation on Monday, April 24, from 11 a.m.-2 p.m. in-person at the Karsh Alumni Center (lunch provided) for a symposium on AI and teaching. Invited guest Ashok Goel, Professor of Computer Science and Human-Centered Computing at Georgia Institute of Technology, along with Matt Hirschey, Director of the Center for Computational Thinking at Duke, will host a discussion of the impacts, opportunities and challenges of AI in the realm of teaching, learning and educational research. Learn more and register here.
AMMI 2023 Conference — April 28
The UNC Carolina Health Informatics Program is hosting the AMMI 2023 Conference: Analytics and Machine-Learning for Maternal-Health Interventions on Friday, April 28 at The Siena Hotel in Chapel Hill from 9 a.m.-4 p.m. Learn more or register here.
NC Ob/Gyn Society and NC Section of ACOG 2023 Annual Meeting — April 14-16
The NC Ob/Gyn Society and NC Section of ACOG will hold the 2023 Annual Meeting from April 14-16 at the Grandover Resort in Greensboro. Learn more or download the brochure. 
Dean's Distinguished Research Series 2023
The Duke University School of Medicine's Dean's Distinguished Research Series showcases groundbreaking research from the basic, clinical and translational sciences. Formerly Research Week, the reimagined series will be held in-person and livestreamed. All faculty, staff, trainees and students are welcome to attend. Learn more.
Duke Office for Research Mentoring — Mentor Training Curriculum Group Sessions
The Duke Office for Research Mentoring, in collaboration with the Duke CTSA and the National Research Mentoring Network, offers a case-based Mentor Training Curriculum for investigators at all experience levels. Small and large group sessions focus on key mentorship competencies like maintaining effective communication; aligning expectations; assessing understanding and more. Both foundation and advanced training sessions are now open for the spring of 2023. Register here. All faculty are welcome to attend.
Clinical Research Training Program — Applications Due April 15
The Clinical Research Training Program is now accepting applications for the 2023-2024 academic year. The program prepares individuals for careers as physician-scientists across a range of discovery sciences. The application deadline for priority review is April 15. All applicants in this pool will be notified of admission decisions by June 1. Regular applications, space permitting, will be accepted up until the start of the fall term. Learn more here, or download the flyer here.
Save the Date! Urologic Congenitalism and Development: Impact from Prenatal to Adult Life (KURe Benign Urology Symposium) — April 20
The KURe Research Symposium will be held on Thursday, April 20 from 8:30 a.m. to 5:30 p.m. in Trent Semans Great Hall. Panel Discussions * Platform Presentations * Poster Sessions. Trainee Awards * Lunch with Experts. More information here. 
2023 McGovern Lecture: Dorothy Roberts — March 28
Dorothy Roberts will speak on "Ending the Legacy of Medical Violence: Centering Black Women's Resistance" on Tuesday, March 28 at 5:45 p.m. at the Nasher Museum of Art. The lecture is free and open to the public. A reception will follow the lecture. Learn more or register here.