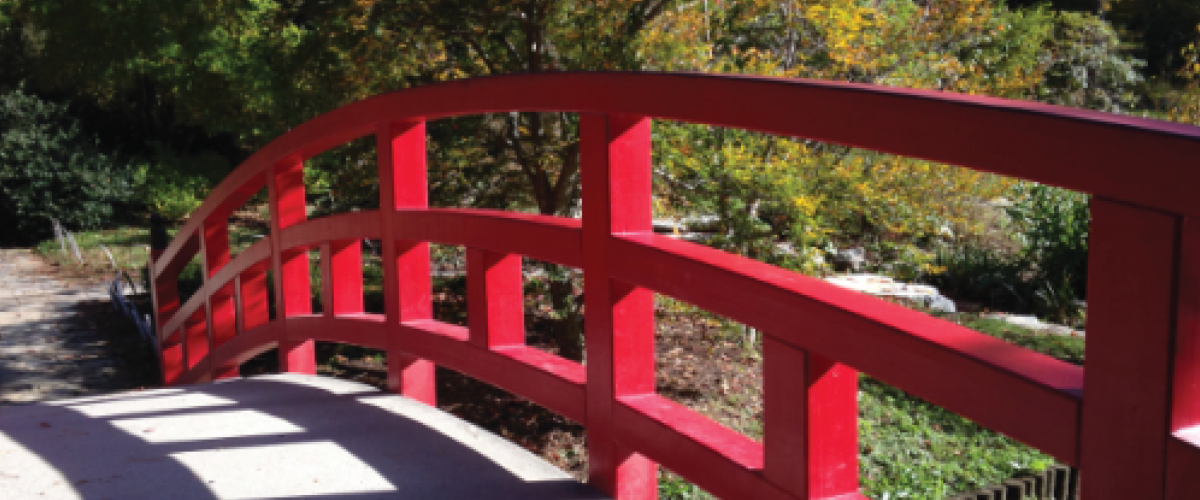 Duke Obstetrics and Gynecology physicians, faculty and researchers are dedicated to advancing women's health through excellence in research, teaching, and patient care. Philanthropy has played an important part in enabling and sustaining this vital work. You may direct your gift in the way that is most meaningful to you, including supporting the work of your physician.
Andrew Berchuck, MD Gyn-Onc Lectureship Fund
Duke Ob/Gyn is pleased to share exciting news from our colleague Dr. Andrew Berchuck and the Division of Gynecologic Oncology. Over his extraordinary 35-year career at Duke, Dr. Berchuck has been an innovator, leader and mentor. His wisdom and care for our patients and mentorship of trainees have advanced care for women with gynecologic cancers and helped shape the strong legacy of the Duke Gynecologic Oncology program and the Department of Obstetrics and Gynecology.
Thanks to gifts from grateful patients, friends and the Berchuck family's own remarkable generosity, The Andrew Berchuck, MD Gyn-Onc Lectureship Fund has been fully funded. As a newly endowed lectureship in gynecologic oncology, we will have permanent, sustainable funding for this aspect of our educational mission.
Charles B. Hammond, Research Endowment Fund
Established in 1998 to honor Dr. Charles B. Hammond, former faculty member and Chair, the Charles B. Hammond Research Endowment Fund provides support for basic and clinical research in the Department. Duke Ob/Gyn's Annual Charles B. Hammond, MD, Research Day is named in his honor, and Charles B. Hammond, MD, Research Awards are presented to three residents and one fellow based upon their research manuscripts and presentations.
Ob/Gyn Family Planning Fund
This fund supports full spectrum reproductive healthcare in the Duke Family Planning Clinic, including contraceptive services, abortions, and miscarriage care. Patients often face financial barriers to reproductive healthcare. In our center, we care for patients in all circumstances including many who need care in a hospital due to medical comorbidities. This can make care more expensive and limit access to sufficient financial support. We believe that patients are the best people to make decisions about their own lives and we appreciate your donation to help support their choices. 
Donald T. Moore, MD, Endowed Lectureship
The lectureship was created to recognize and preserve the valuable contributions of Dr. Moore, a renowned physician, educator, visionary and mentor. This lectureship will bring to Duke and Durham nationally recognized experts on such topics as health care disparities, access to care and the economics and politics of healthcare. To honor Dr. Moore's commitment to all women patients and to health care in Durham, this lecture will be open to the entire community.
Following the evolving desegregation of Duke Hospital, Dr. Moore had a tremendous impact as the first African American fellow in the School of Medicine when he was asked to join the Department of Obstetrics and Gynecology at the invitation of Chair Roy T. Parker, MD. Dr. Moore also served as chief of Ob/Gyn at Lincoln Hospital, which later became Lincoln Community Health Center, and trained many of our residents, medical students, and nurses. Dr. Parker once noted, "There is a place in heaven for Don Moore for improving the healthcare of minority - especially African American - women."   
The W. Allen Addison, MD Professorship Endowment Fund
This professorship was created to honor W. Allen (Al) Addison, MD, as the consummate physician, teacher, mentor and friend. Dr. Addison was a true giant in the field of women's healthcare and instrumental in the training of many future ob/gyn physicians during his many years at Duke. This fund will support the holder of the professorship by defraying expenses related to his/her teaching and/or research.  Like Dr. Addison, the holder will be a true scholar of eminence and excellence in the field of Obstetrics and Gynecology. 
Ob/Gyn General Support Fund – Greatest Need
Gifts will support the chairman of the department's priorities through this general support fund. The fund allows the flexibility and resources necessary for the chair to address the greatest and most pressing needs at Duke Ob/Gyn each year.
Ob/Gyn Educational Support Fund
Duke Ob/Gyn trains and mentors medical students, residents, fellows, and junior faculty to become the next generation of leading clinicians and scientists devoted to women's health care.  Participation in education is critical to professional growth and it is our responsibility to provide these opportunities.
Ob/Gyn Women's Health Research
In its basic science research, Duke offers a collaborative environment where scientists at all levels work to address scientific problems of fundamental importance. Duke OB/GYN researchers are engaged in wide-ranging basic science research.
The Ob/Gyn Clinical Research Unit is comprised of a network of investigators and clinical research support staff who are integral to clinical research studies conducted within the department. The department has an outstanding reputation in clinical research, focused in general Obstetrics and Gynecology, Maternal-Fetal Medicine, Reproductive Endocrinology and Fertility and Urogynecology and Reconstructive Pelvic Surgery. This research has led to changes in clinical practices and improvements to women's reproductive health.
There are numerous clinical trials being conducted in the Department of Ob/Gyn, involving clinical research in epidemiology, genetics, immunology and pharmacology.
The Department of Obstetrics and Gynecology recognizes four guiding principles for the conduct of research that must be applied across the department regardless of the nature of the research:
Foster an environment where scientific integrity is the highest priority.
Emphasize high-quality, reproducible data and results.
Value constructive critiques of research.
Allow open discussion of any concerns regarding research conduct or integrity
Ob/Gyn Women's Global Health Fund
Residents, fellows, faculty, and staff of Duke Ob/Gyn have the unique opportunity to provide women's health care in emerging and impoverished countries in various parts of the world. At the same time, Duke personnel teaches local health care providers modern techniques and bring supplies to improve treatment delivery and care.  The practice of clinical and surgical OB/GYN skills with limited resources, the learning of public health implications, prevention programs, clinical teaching, experiential learning, interdisciplinary collaboration, strategic partnerships, and research opportunities  — all offer the chance to learn skills, gain new experiences, and simultaneously make a difference to the women served.
Giving Opportunities
Research
Duke Obstetrics and Gynecology is recognized as leading women's health research center and is part of one of the nation's top universities.
Education
Duke Obstetrics and Gynecology trains medical students, residents, and fellows to become the next generation of leading clinicians and scientists devoted to advancing women's health.
Patient Care
Innovative research aligned with quality patient care makes possible state-of-the-art diagnosis and treatment.
How to Make a Gift
Other Ways to Give
There are many ways to make a gift to Duke OB-GYN. For more information about giving, please contact Evan Frazer, Associate Director of Development, Duke Health Development and Alumni Affairs, by calling 919-717-1968 or by email at evan.frazer@duke.edu.
 
To mail a donation to Duke OB-GYN, please send to:
Attn: Evan Frazer
Duke Health Development and Alumni Affairs
300 W. Morgan Street, #1200
Durham, NC 27701