Women's Reproductive Health Research (WRHR) Program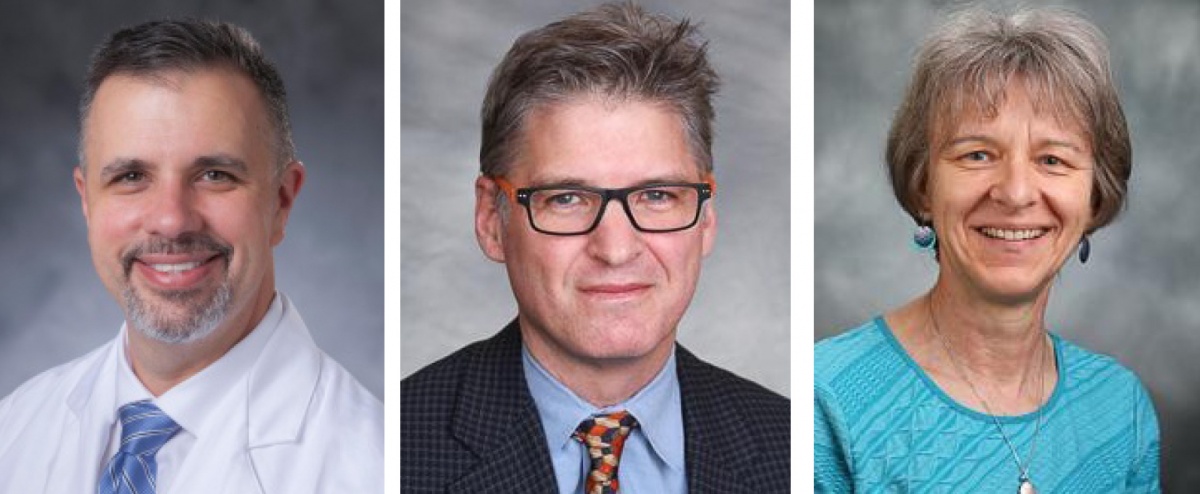 The NIH/NICHD Women's Reproductive Health Research (WRHR) Career Development K12 Award, titled "Duke Women's Reproductive Health Research Scholars," was received in the fall of 2020 by Ob/Gyn Department Chair Matthew Barber, MD, MHS (PI); Evan Myers, MD, MPH (Research Director); and Friederike Jayes, DVM, PhD (Program Coordinator). 
The Duke WRHR training program combines cutting-edge research experiences with an innovative and proven career development framework to help develop the next generation of ob/gyn clinician-scientists. 
Duke joins an impressive NIH/NICHD-funded 15-site network of ob/gyn departments across the U.S. Our program will support up to two WRHR early stage faculty at any one time, across six research areas of excellence aligned with departmental and institutional expertise and priorities:
Reproductive Infectious Disease and Immunology
Gynecologic Cancer
Peri-conceptional Wellness and Early Human Development
Pregnancy and Perinatology
Pelvic Floor Disorders
Innovative Research Methods
In addition to the leadership team, a stellar group of mentors with expertise in these areas has been assembled along with an advisory committee charged with selecting scholars and monitoring their progress.
---
Announcements
The 2021 K12-Women's Health and Career Development Symposium took place virtually on Friday, Feb. 12, 2021. Scholars and Mentors from all Career Development programs were invited to attend. 
This annual symposium is organized by the UNC and Duke/NCCU Building Interdisciplinary Research Careers in Women's Health (BIRCWH-K12) and Women's Reproductive Health Research (WRHR-K12) programs. It is just another way the three universities can share resources to nurture the careers of junior faculty at all institutions while bringing fresh perspectives to the field of women's health.
Chairs' perspectives: Avoiding Common Pitfalls in Academic Research Careers
Scholar presentations
Small group breakouts

When things don't go as planned
Managing professional relationships
Work-life integration
Leading a research team

Panel Discussion: The scientific importance of race and racial diversity in research
Scholar networking