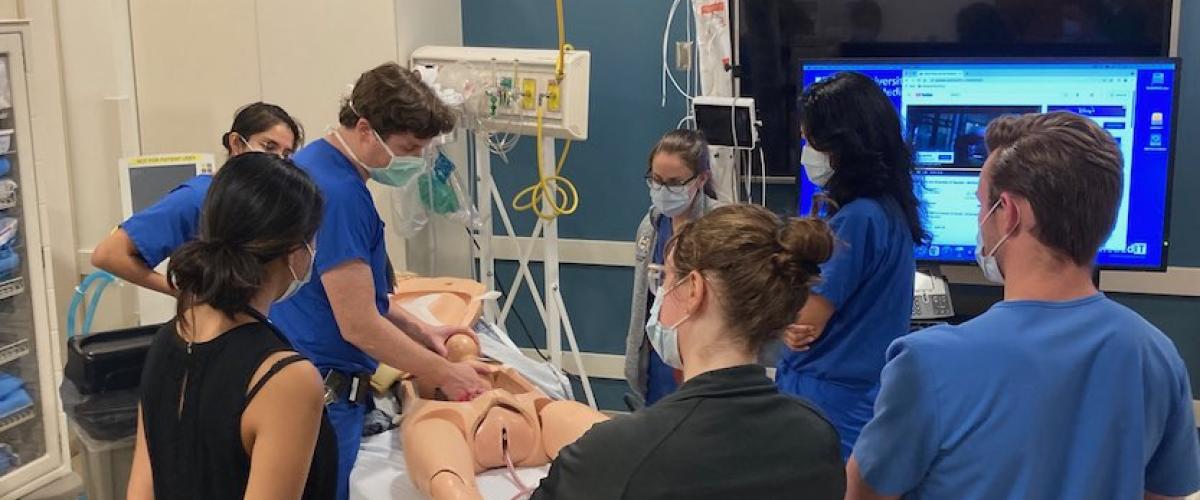 Year One
2 months of research

1 month of SICU

3 months of US/genetics

6 months of L&D
Year one of the fellowship focuses on clinical experience with rotations in ambulatory and inpatient high-risk obstetrics, prenatal diagnosis and genetics. Specific opportunities to develop research questions and meet with faculty mentors are included in the first year. 
Year Two
2 months of US/genetics

10 months of research
The second year is devoted to course work and research as outlined in the Maternal-Fetal Medicine Guide to Learning. 
Year Three
4 months of US/genetics

1 months of L&D

7 months of research/elective
The third year is focused on both clinical and research with experiences individualized to the specific fellow needs to prepare for future endeavors.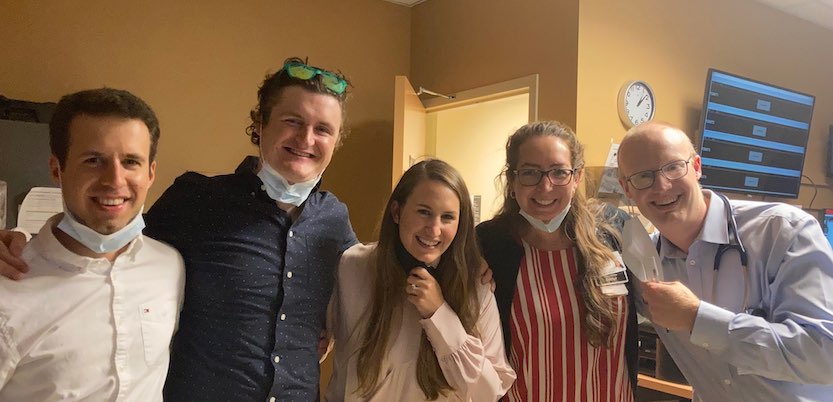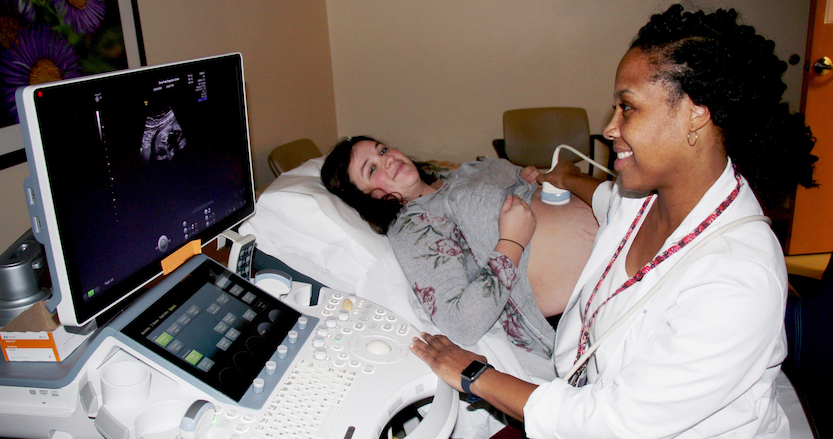 Duke is a tertiary care referral center that accommodates patients with a variety of maternal and fetal medical complications. This provides the fellow an opportunity to participate in the care of women with significant medical complications that will prepare the fellow to serve as a consultant in high-risk pregnancy care from those requesting input.
Our Fetal Diagnostic Centers in Durham, Raleigh and Cary perform over 20,000 fetal ultrasound evaluations and include training in fetal diagnostic procedures including amniocentesis, chorionic villus sampling, percutaneous umbilical blood sampling, fetal transfusion and other fetal procedures and treatments.
The inpatient experience includes care of complex antepartum, intrapartum and postpartum patients. There are over 3,400 deliveries that take place at Duke University a year, the majority of which are considered high-risk and are managed by a Maternal-Fetal Medicine fellow in conjunction with the Ob/Gyn residents and MFM faculty. We receive transfers from all over the state of North Carolina, both for maternal indications as well as for fetal indications due to the large number of pediatric subspecialties Duke has. We have 24/7 women's anesthesia coverage on the unit and a level IV NICU, Pediatric ICU and Pediatric Cardiac ICU, all of which have a national reputation.
Formal divisional and departmental conferences, multiple medical center lectures and national meetings allow fellows to participate and develop an academic career.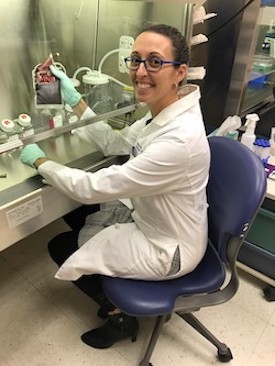 The Division of Maternal-Fetal Medicine has a robust clinical research operation. Basic and clinical research opportunities are available in collaboration with other medical center programs. Additionally, a large clinical research group with onsite research space and staff for enrolling prospective studies and clinical trials makes Duke's program exceptional.
Research in Duke Ob/Gyn's Division of Reproductive Sciences Research Program, led by Susan K. Murphy, PhD, is comprised of studies in a variety of areas, including epigenetics, epigenomics, ovarian cancer research, placental function/dysfunction, uterine fibroids, placental immunology, pregnancy and the urinary microbiome, among others.
Periconceptional Wellness and Early Human Development, led members of the Division of Reproductive Sciences and their collaborators, has developed a nationally recognized program investigating basic reproductive biology and the effects of exposures during the periconceptional, in utero and infant time periods on both short- and long-term health outcomes. This research is highly multidisciplinary and includes collaboration with researchers from Family Medicine and Community Health, Psychiatry and Behavioral Sciences, Pharmacology and Cancer Biology and from the Duke Nicholas School of the Environment. Research encompasses pre-conceptional counseling, studies of the effects of exposures on sperm epigenetic reprogramming, impacts of exposures on placental function and how the pre-conceptional and in utero environments impact the integrity of the child's epigenome, effects on growth and development, neurodevelopment and overall health and well-being.
Our active research includes
Population Health
Funded by NICHD

The Study of Pregnancy and Neonatal Health; pregnancy cohort investigating paternal contributions, placental/fetal genetics and timing of delivery on neonatal health (SPAN)

Pharmacokinetics and Safety of Commonly Used Drugs in Lactating Women and Breastfed Infants (CUDDLE

Funded by the Duke Endowment

A Longitudinal Study of Mothers and Infants to Understand Health Outcomes Related to Pregnancy and Early-Life Exposures (Project HOPE 1000)

Evaluation of the Navigation Prevention Program; a program that helps address the needs of families expecting a baby (NAVIGATION)

Funded by the CDC

Evaluate and educational intervention provided to pregnant persons to promote timely vaccinations during pregnancy and for their child after birth (ADEPT)
---
Maternal-Fetal Medicine Units (MFMU) Network
Clinical research funded by NIH/NICHD
A Randomized Trial of Continuous Positive Airway Pressure for Sleep Apnea in Pregnancy (SLEEP)
A Randomized Trial of Pessary and Progesterone for Preterm Prevention in Twin Gestation with a Short Cervix (PROSPECT)
A Multi-Site Observational Study of Post-Acute Sequelae of SARS-COV-2 Infections in Adults (PASC)
A Multi-Center Observational Study: The Recover post-acute sequelae of SARS-COV-2 (PASC) Pediatric cohort
---
Prematurity
Duke is part of a March of Dimes multidisciplinary Prematurity Research Center — collaborative projects investigate regulatory genetic variants and networks in preterm birth as well as transcriptional and epigenetic responses to maternal stress

Basic science (lab-based) research investigating mechanisms of immune tolerance between mother and fetus, and the effects of loss of tolerance in second or third trimester pregnancy

Disparities research/patient-centered research to identify and reduce barriers to preventive care
---
Hypertensive Disorders
Chronic Hypertension in Pregnancy (CHAP) Maternal Follow-Up; NHLBI funded multi-site: Pregnancy as a Window to the Future: Outcomes of Antihypertensive Therapy and Superimposed Preeclampsia in Pregnant Women with Mild Chronic Hypertension
---
Gestational Diabetes
Funded by NIH; SPAN Aim 3, the TIME trial — find the optimal timing of delivery for women with gestational diabetes to improve baby's health at birth