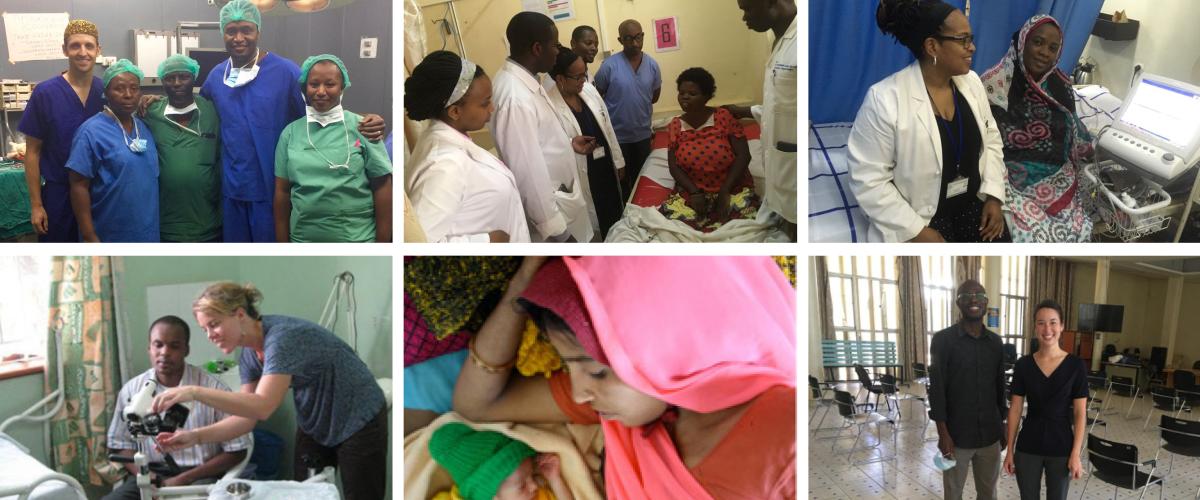 Global Health Fellowship Opportunities
The Global Health fellowship offers extended training for up to 2 years to gain specific experience in five global health core competencies. These competencies include health disparities, maternal morbidity and mortality in resource-poor settings, surgery in resource-poor settings, public health, and HIV/AIDS. The program works closely with the Hubert-Yeargan Center for Global Health which strives to immerse trainees in an intensive field experience.
The Global Health Fellow Experience at Duke
Fellowship Graduates and Current Trainees Share Their Experiences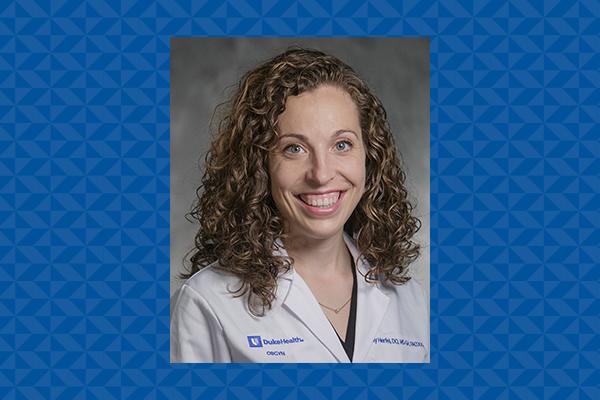 Emily Herfel, DO, MSc-GH (Global Health Fellowship Class of 2022), spent a week in Moshi, Tanzania, with Kilimanjaro Christian Medical Centre colleagues as they presented the three-day 97th KCMC Postgraduate Seminar on Obstetric Emergencies, held March 29-31, 2023. 
The conference was a mix of lectures by residents and specialists on evidence-based care. Topics included postpartum hemorrhage, pregnancy induced hypertension, the role of physiotherapy during labor/postpartum, cardiac disease in pregnancy and female genital mutilation awareness. Many insightful conversations followed, discussing the difference in evidence-based medicine practices vs. the reality in resource poor countries (LMICs), noted Dr. Herfel.
"One topic was on safe abortion practices, even if it is illegal in Tanzania. This stirred up a lot of conversation, as you can imagine. One interesting theme through many of the lectures was the power of stigma and how to create community awareness to debunk many myths," said Dr. Herfel.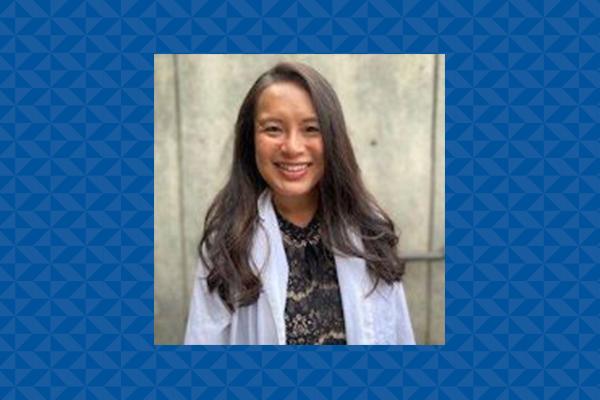 Thảo Nguyễn, MD, is a Duke Ob/Gyn resident. Her interest in women's health and access to health care is personal. Her family moved to the U.S. from rural Vietnam. Dr. Nguyễn witnessed family members suffer with — and even die from — diseases that were curable. Those experiences led her to study global health at Duke and pursue an Ob/Gyn residency. Her research looks at how the burden of cervical cancer can be reduced with broadly implemented screening and treatment programs. She also works with Duke Global Health Institute/Duke Ob/Gyn faculty Megan Huchko, MD, MPH, in the Center for Global Reproductive Health. Last year, Dr. Nguyễn programmed a cervical cancer screening app she plans to test this summer in Kisumu, Kenya.
— Published by the Duke Global Health Institute, 2023 

ABOVE: Duke neonatologist Sharla Rent, MD, far right, is involved with efforts to establish research projects in collaboration with KCMC, and accompanied Dr. Herfel (left) to the KCMC 97th Postgraduate Seminar on Obstetric Emergencies in Tanzania.