Current WRHR Scholars
Jonas Swartz, MD, MPH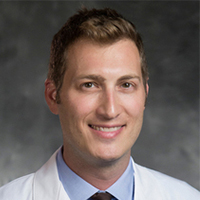 Dr. Swartz serves as Medical Director of Family Planning and Ryan Program Director in the Division of Women's Community and Population Health. His award proposal is titled "Barriers to Postpartum Contraceptive Care, Perceived Racial Discrimination and Long-Term Maternal and Infant Health."
Description: Better access to postpartum contraception could help mitigate North Carolina's racial, ethnic and economic disparities in maternal and infant health. Through our three aims, we seek to understand how barriers to postpartum care and contraceptive care, with a focus on perceived racial discrimination, affect health outcomes for women and infants.
Jeff Federspiel, MD, PhD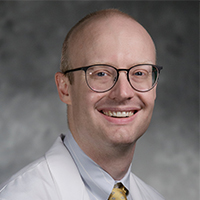 Dr. Federspiel is an assistant professor in the Division of Maternal-Fetal Medicine. His clinical practice centers on the care of patients with hematologic and cardiovascular complications of pregnancy. His award proposal is titled "Postpartum prophylaxis following cesarean delivery: building evidence for individualization and translation."
Description: Venous thromboembolism (blood clots typically in the legs and lungs) is a life-threatening complication of birth, but identifying which patients would benefit from preventative measures, such as anticoagulation injections has been challenging, and patient preferences regarding use of such anticoagulation is unclear. We will use large administrative datasets to assess whether some patients are better candidates for preventative treatment than others, and we will develop patient preference instruments to assess how patients value trade-offs when choosing anticoagulation.
Past Scholars
2020 - Rebecca Previs, MD, MS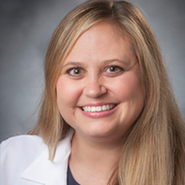 Dr. Previs is a gynecology cancer specialist with a passion for taking care of women who have a diagnosis of ovarian, uterine, cervical, vulvar or vaginal cancer. Her award proposal was titled "Turning ProMisE into Practice: Molecular Classification to Prognosticate Response in Medically Managed Endometrial Cancers."
Description: Molecular characterization of uterine cancer predicts survival in patients undergoing standard of care surgery, but it has not previously been evaluated in medically managed patients. This study (1) assessed the prognostic value of molecularly characterizing patients with uterine cancer treated with a progestin-secreting intrauterine device (LNG-IUD) in a multi-institutional cohort, and (2) piloted a prospective clinical trial in patients treated with LNG-IUD for uterine cancer to evaluate feasibility of integrating molecular biomarkers.