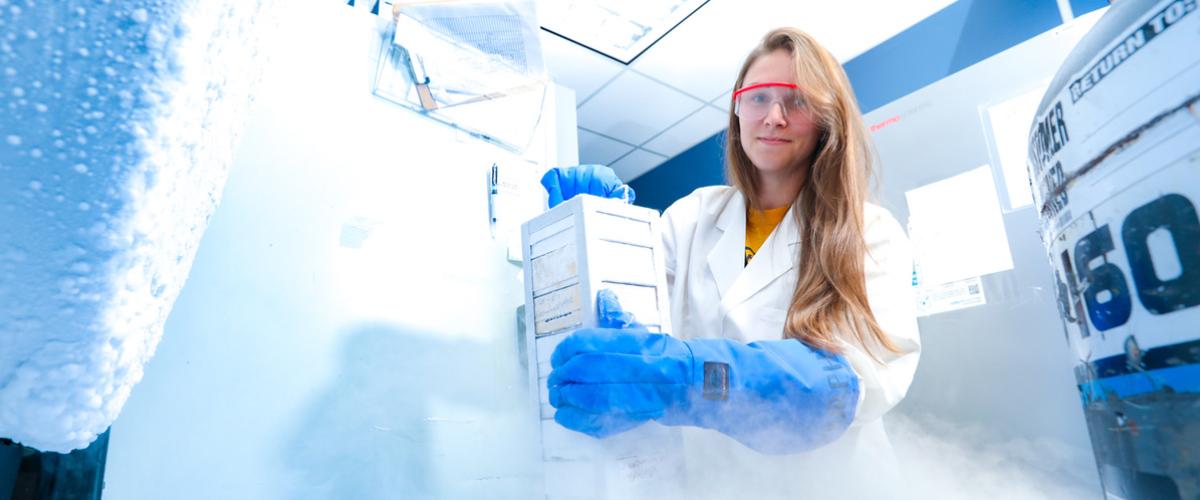 Message from Vice Chair for Research Danny Schust, MD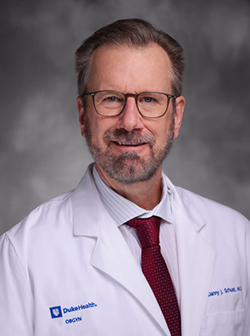 It is both a privilege and an honor to be appointed as vice chair for research in the Department of Obstetrics and Gynecology. I chose to come to Duke for many reasons. The institution is world-renowned for combining outstanding clinical care and medical training with cutting-edge research. The program is purposefully designed as part of Duke University School of Medicine's unique and innovative curriculum, which specifically devotes year three of medical school solely to scholarly investigation. This true commitment to training the leaders of the future in all aspects of academic medicine embodies my own passions as a physician scientist.
Duke Ob/Gyn's research portfolio is broad and deep, with significant extramural and intramural funding for basic, translational, clinical, entrepreneurial and implementation areas of study. I envision continued expansion in all of these areas.
Three specific attributes within the direct purview of the Office of Research deserve specific mention:
First, reflecting the excellence of Duke in clinical research, the Office of Research has an already robust Clinical Research Unit (CRU) to support clinical studies. Under the outstanding leadership of Megan Huchko, MD, MPH, the CRU expertly manages a broad range of clinical studies to ensure study success in a constant effort to ultimately improve patient care.

Second, the department has a long history as leaders in NIH-funded research networks, including the Pelvic Floor Disorders Network (PFDN) and the Maternal-Fetal Medicine Units (MFMU) Network. Successful administration of these awards is a cooperative effort of the investigators, the CRU and grants administration and allows physician scientists in the department to lead the direction of research in these areas of study at a national level.

Finally, Duke Ob/Gyn is one of a very select set of institutions recognized for its prowess in training the next generation of physician-scientists. This is evidenced by funding of not one but three NIH training grants:
The Women's Reproductive Health Research (WRHR) Career Development Program

The Multidisciplinary K12 Urologic Career Development Program (KuRE)

The Building Interdisciplinary Research Careers in Women's Health (BIRCWH) training grant.
These programs have been developed and implemented with a pervasive and constant vision for maintaining and celebrating a diverse and equitable research and training environment. The BIRCWH program, a collaborative effort of Duke University and North Carolina Central University (NCCU), a Historically Black College and University (HBCU), is a prime example of this.
As a prior associate director of a large ob/gyn residency program (Brigham and Women's Hospital/Massachusetts General Hospital),  co-director of a national MD/PhD training program (University of Missouri), and the director of the Reproductive Scientist Development Program (RSPD), a federally-funded (NICHD/NCI) training program for physician scientists in obstetrics and gynecology, I have the experience and expertise to guide an already strong and innovative educational program. Bringing the RSDP to Duke will complement and expand the varied training opportunities for physician-scientists within and outside of the department, as well as expand an already outstanding national reputation for such training.
I look forward to supporting and expanding the service and educational components of medical student, resident, fellow and other learner experiences in clinical and translational research, assuring continued growth of an already impressive investigative portfolio. Additionally, supporting  faculty to ensure success in translational research, including formal and informal mentorship opportunities, biostatistics and epidemiologic research support services, and robust and personalized pre-and post-award grants administration, is a priority.
I am proud to lead the department's research efforts, and to ensure the continued growth to maintain national and international recognition in studies that identify and help to rectify health disparities, and advance the health of all patients and their families.