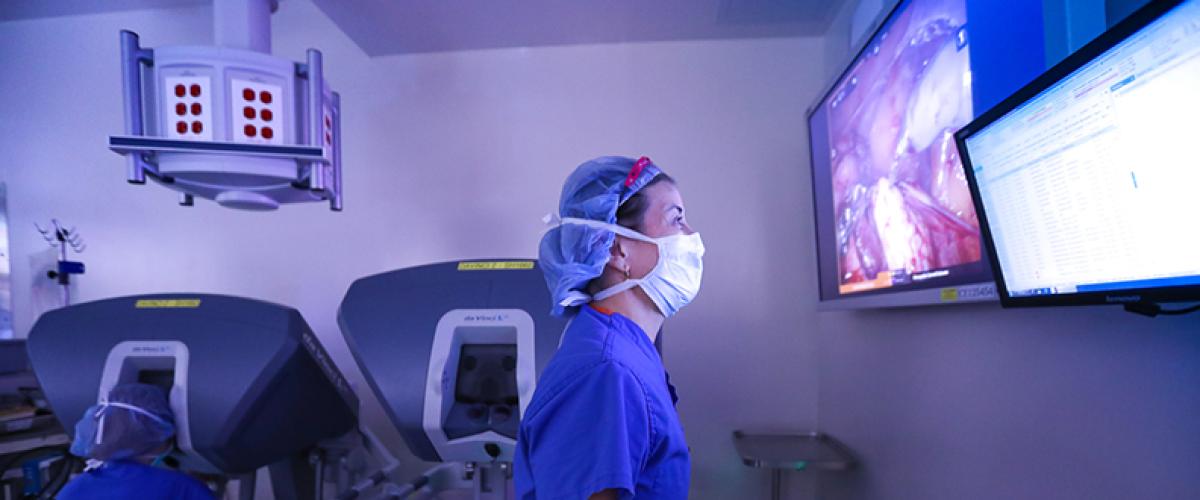 The Division of Gynecologic Oncology's faculty are involved in a broad range of research that includes translational laboratory work, clinical trials and health services focusing on gynecologic cancer. The Division is led by Andrew Berchuck, MD, an internationally recognized clinician-scientist who leads the Ovarian Cancer Association Consortium. The Consortium has identified a few dozen genetic variants that increase ovarian cancer risk.
Division members and collaborators include nationally-recognized experts in cancer prevention and diagnostics, genomics and epigenomics of gynecologic malignancies, including Susan K. Murphy, PhD, Division Chief of Reproductive Sciences.
Research in the tumor micro-environment, cancer-related hormone signaling pathways and novel drug discovery, health services, and clinical trials of gynecologic cancers and pre-cancers is conducted by the Gynecologic Oncology research team.