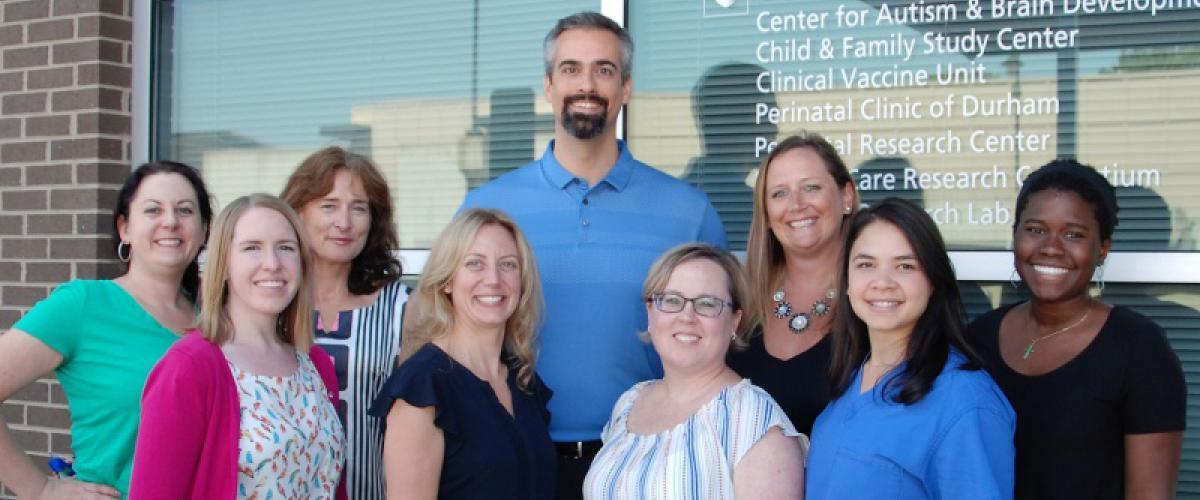 About the Center:
The Duke Perinatal Research Center (DPRC) was established in 2009 and opened in 2012. The Center is focused specifically on clinical and translational research in women's health. The Center was built with support from Duke Ob/Gyn and the Duke School of Medicine in direct response to the expansion of the Duke Maternal-Fetal Medicine research portfolio in order to accommodate the growing number of research personnel, regulatory files, subject files and maternal and child study visits necessary to successfully complete studies. DPRC remains within the Division of Maternal-Fetal Medicine, Department of Ob/Gyn and includes a 10 member research team of research nurse coordinators, clinical research coordinators, and clinical research specialists. DPRC staff work with 11 Duke Health affiliated Ob/Gyn offices and the Durham County Health Department across the Durham-Raleigh-Cary, NC area to recruit participants. In addition, the team recruits for studies at the Duke Birthing Center and the Duke Regional Hospital Birth Place.
The DPRC team conducts numerous trials that span across many different aspects of pregnancy and include vaccination in pregnancy, chronic disease in pregnancy, preterm birth, population health and many more.
It houses two clinical exam rooms and a clinical sample processing laboratory with centrifuge, refrigerator and a clean room with medication refrigerator, ambient medication storage and clinical supplies.
The medication refrigerator is monitored centrally 24 hours/day with alarm notification. Ambient medication storage areas are monitored by daily temperature range monitoring and documentation.
All clinical specimens are stored at the Duke Reproductive Biology and Perinatology Lab, which is a 5-minute walk away. The lab maintains six -80°C freezers as well as an additional -80°C freezer that is located in the Duke Birthing Center for short-term sample storage prior to transfer to the lab.
Center Director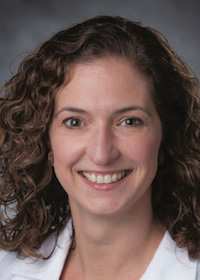 Dr. Brenna Hughes is Chief of the Division of Maternal-Fetal Medicine and Vice Chair for Quality and Obstetrics at Duke. 
She is currently a co-PI and site PI for numerous clinical trials and observational studies. She has over 80 peer-reviewed publications. She has served on the Society for Maternal Fetal Medicine Publications Committee as well as the Practice Bulletin Committee for Obstetrics for the American Congress of Obstetricians and Gynecologists and has served on numerous study sections for NIH and CDC. She currently co-chairs the Publications Committee for the Infectious Diseases Society for Obstetrics and Gynecology. She has been named a regional Castle Connolly Best Doctors in America and been recognized by multiple major journals in the field of obstetrics for providing high quality reviews. She has also received resident teaching awards for excellence in teaching.