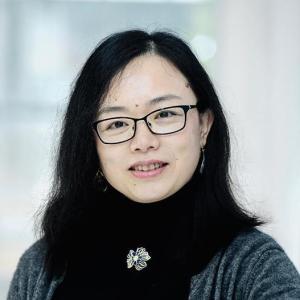 Principal Investigator
Associate Professor of Obstetrics and Gynecology
Assistant Professor in Pathology
Affiliate, Duke Global Health Institute

Location
Chesterfield Building Suite 510, 701 W. Main Street, Durham, NC, 27701
Overview
Liping Feng, MD, is an Associate Professor in the Division of Reproductive Sciences in the Department of Obstetrics and Gynecology at Duke University Medical Center.
Dr. Feng's research is focused on applying comprehensive molecular and genetic in vitro and in vivo approaches to study the pathogenesis of placenta associated pregnancy complications.

One line of her research is to investigate the impacts of perinatal factors on birth outcomes. These perinatal factors include cesarean section, infection, and environmental chemical exposures such as air pollution, BPA/BPF, PFAS and TCE. The birth outcomes include preeclampsia, thyroid hormone disruption and fetal brain development and immune functions in early life. Her research has focused on understanding these impacts through studying placental development and functions.

Another line of her research is to understand the effects of dysregulated placental signaling on pregnancy outcomes and health of offspring using genetic modified mice models and placental cellular models.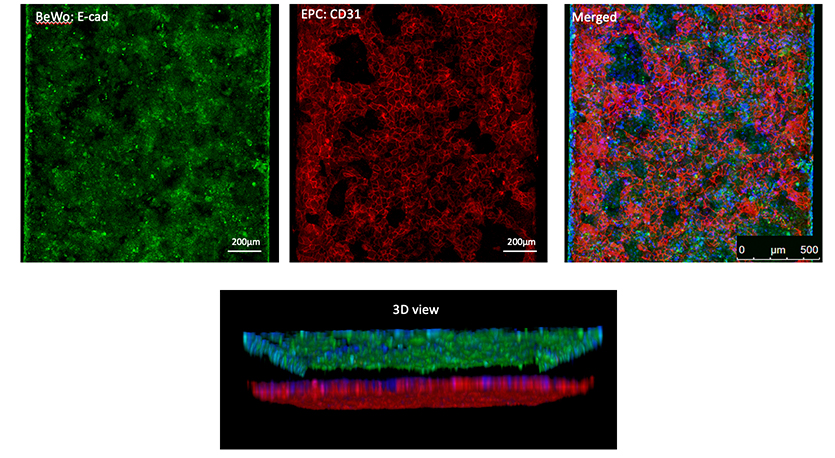 Lab Members
Postdoc Fellow and Faculty
Terrence Allen, MD, Associate Professor
Marie Elise Abi Antoun, MD, Postdoc Fellow
Yongjie Liu, PhD, Assistant Professor
Tae Konishi, MD, Research Associate
Graduate Students
Bin Liu
Hannah Medsker
Kerry Zhu
Undergraduate Students
Sara Be, Duke University
Julia Happel, Duke University
Katherine Wang, Duke University
Wayne Wen, Duke University
Derek Yao, UNC
Visiting Scholars
Seong Jin
Chunxia Jing
Yan Meng
Liwen Zhang
Alumni
Daniel Andrussier
Henry Chen
Christine Crute
Annalies Denoble
Nerlyne Desravines
Luke Ford
Maya Iskandarani
Shuman Li
Melissa Marchese
William Marinello
Zahra Mohseni
Angela Pham
Kate Pryor
Lauren Sayres
Emi Yuan
Jinwen Zhang
Bass Connections Team
Afreen Ashraf
Alice Carroll
Ashley Choi
Nadratun Chowdhury
Xavier Heidelberg
Maya Iskandarani
Elizabeth Lamb
Jenny Li
Kathy Lu
Amelia Martin
Julia Murphy
Angela Pham
Aneesha Raj
Yan Sun
Connie Xiong
Xueqing Yun
Amy Zhao
Fellows
Timothy Beiswenger
Bernard Canzoneri
James Edwards
Kimberly Fortner
Ravindu Gunatilake 
Daniel Kraus
Carla Ransom
Michael Smrtka
Jennifer Thomson
Courses
CRP267, Duke Molecular Biology Techniques Workshop
AMES 270T-5, Duke Asian-Pacific Studies
GLHLTH 395-05, Global Health
GLHLTH 795-05, Global Health
BIOLOGY 293
NEUROSCI 490.09
PATHOL 293.09