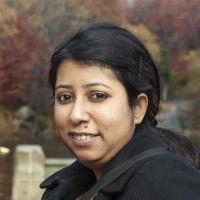 Binita Chakraborty, PhD
Research Scientist, Department of Pharmacology and Cancer Biology, Duke University School of Medicine
Dr. Chakraborty earned her Master of Science in Zoology from University of Calcutta in 2007. Following her Masters, she moved to United States and obtained her PhD from University of Nebraska Medical Center in Cancer Research in 2015. She then moved to Duke University and completed her post-doctoral training in cancer biology in 2022.
Dr. Chakraborty's research focuses on understanding how sex hormones influence immune microenvironment during tumor progression and how pharmacology of sex hormone receptors can be exploited to increase the efficacy of standard of care therapies in cancer. Dr. Chakraborty's recent work has demonstrated that female hormones estrogens working through estrogen receptors influence the polarization of tumor associated macrophages which in turn influence CD8+T cells activity. Pharmacological inhibition of estrogen receptor repolarizes macrophages towards immunostimulatory state increasing CD8+ T cell activity and efficacy of checkpoint inhibitors. Dr. Chakraborty's BIRCWH project will extend that work and delve into the molecular mechanisms that underlie estrogen actions in the tumor immune microenvironment and different aspects of ER regulome that can be targeted to increase immunotherapy response across tumor types.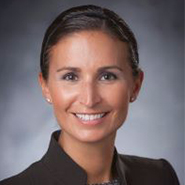 Jennifer Plichta, MD, MS
Associate Professor of Surgery, Associate Professor in Population Health Sciences, Duke University School of Medicine
Dr. Plichta is a breast surgeon at Duke University and serves as the Director of the Breast Risk Assessment Clinic. She earned her BA in Biology from DePauw University, then received her Medical Degree from the Indiana University School of Medicine. During her general surgery residency at the Loyola University Medical Center, she obtained her Master's degree in Clinical Research Methods and Epidemiology. Dr. Plichta joined the Department of Surgery at Duke in August 2016 after completing her breast surgery fellowship at Massachusetts General Hospital and Brigham and Women's Hospital.
Dr. Plichta's research focuses on improving the staging system for patients with metastatic breast cancer (MBC). She is currently working with the American Joint Committee on Cancer to implement a proposal based on her early work. Building on this with the BIRCWH award, she will establish a multi-institutional, curated database of patients with MBC and investigate the impact of clinical and genomic data on prognosis, which will be used to further refine the current staging system.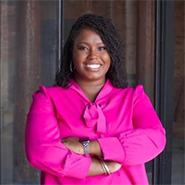 Charity S. Watkins, PhD
Assistant Professor, Department of Social Work, North Carolina Central University
Dr. Watkins is a tenure-track assistant professor and provisionally licensed outpatient therapist. She earned her BA in Sociology, Masters in Social Work (MSW), and PhD in Social Work from the University of North Carolina at Chapel Hill. Dr. Watkins joined North Carolina Central University faculty in 2018 while serving as a school social worker and completing her dissertation focused on promotive parenting factors for academic resilience among socioeconomically marginalized Black children.
Dr. Watkins' current research focus is to understand mechanisms through which institutional racism impacts the wellbeing of Black Americans, with particular attention to the effects of racial and socioeconomic inequities on the physical and mental health of Black women. Following her own diagnosis, Dr. Watkins aimed to examine racial disparities in maternal morbidity with particular attention to pregnancy-related cardiovascular disease and the socioemotional effects on Black women and parent-child relationships. As a BIRCWH Scholar, Dr. Watkins will identify how the experience of severe maternal morbidity influences the perceived stress, mental health, and parenting behaviors of Black women and how perceived social support may buffer these potential psychosocial effects.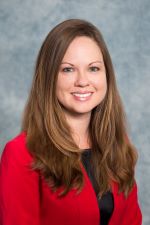 Audrey L. Blewer, PhD, MPH
Assistant Professor of Family Medicine and Community Health, Duke University School of Medicine
Dr. Blewer is an epidemiologist and resuscitation scientist in the Department of Family Medicine and Community Health with a secondary appointment in the Department of Population Health Sciences at Duke University School of Medicine. Dr. Blewer completed her Doctor of Philosophy in Clinical Epidemiology at the University of Pennsylvania from the Department of Biostatistics, Epidemiology, and Informatics and her Master of Public Health in Social in Behavioral Sciences from the University of Florida. 
Dr. Blewer's research interests lie at the intersection of resuscitation science, epidemiology, and health disparities. Her area of inquiry lies within the domains of out-of-hospital cardiac arrest, bystander cardiopulmonary resuscitation (CPR), and CPR training. Dr. Blewer has examined sex disparities in receipt of bystander CPR; this work was featured on media outlets including Good Morning America and the New York Times. Dr. Blewer's BIRCWH proposal will extend this work by comprehensively examining the mechanisms that influence the receipt of bystander CPR by females in the prehospital setting to inform the design of an evidence-based intervention.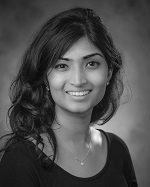 Tarannum Jaleel, MD, MHSc
Assistant Professor, Department of Dermatology, Duke University School of Medicine
Dr. Jaleel received a Bachelor of Science in Biophysics from University of Alabama in Birmingham 2007. After graduation, she worked with European Institute of Women's Health as a Fulbright scholar. She received both her Medical Degree and completed her residency in dermatology from University of Alabama in Birmingham School of Medicine. She then joined on as faculty at Duke in 2016 and completed a Master's in Health Sciences through Duke's Clinical Research Training Program.  
Dr. Jaleel's research focuses on studying the role of sex hormones in skin inflammation as it relates to hidradenitis suppurativa (HS) disease pathogenesis. HS is a chronic inflammatory skin condition with acute painful flares that predominantly affects African-Americans, females, and those of lower socio-economic background. It tends to present around puberty and flares of disease have been noted surrounding menses. The role of hormonal fluctuations on disease activity remains to be fully elucidated and there is a desperate need for targeted therapy. Her early work on this topic has been funded by Dermatology Foundation, Skin of Color Society, and Duke School of Medicine Precision Genomics Collaboratory Fostering Interdisciplinary Genomic Science pilot grant. With the BIRCWH award and her team of multidisciplinary collaborators/mentors, Dr. Jaleel will further elucidate mechanisms by which hormone signaling controls skin inflammation with the future goal of identifying novel therapeutic targets.  Her other interests include developing tools to decrease disparities in health outcomes and promoting diversity in dermatology clinical trials.