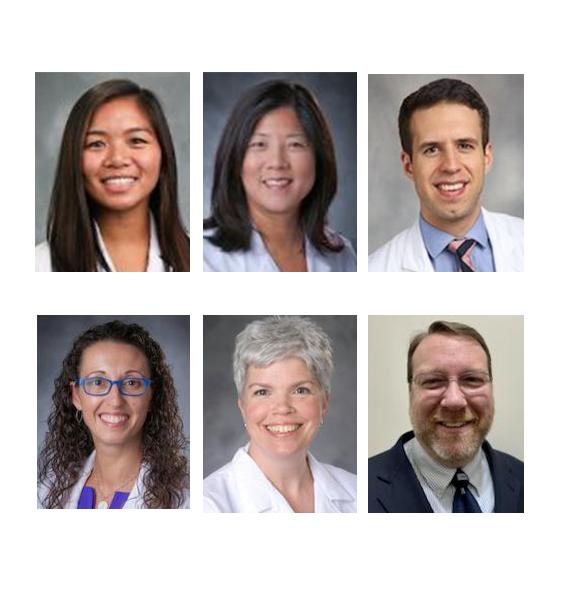 Two proposals from Duke Ob/Gyn have been awarded Artificial Intelligence SPARK Awards. Congratulations to resident Stephanie Lim, MD, and Arleen Song, MD, MPH; and Maternal-Fetal Medicine fellow Luke Gatta, MD; Jennifer Gilner, MD, PhD; Brita Boyd, MD; and Anthony Swartz, BS, RT(R), RDMS, for their winning proposals.
The Dept. of Ob/Gyn partnered with Duke AI Health and the Duke Center for AI in Radiology (DAIR) to offer the awards. AI and Machine Learning offer huge potential to advance the way we diagnose disease and deliver healthcare. The goal of the AI Spark Awards is to facilitate research in AI focusing on medical imaging by faculty in the School of Medicine to generate high visibility publications and preliminary data for grant applications or clinical implementation. 
Drs. Lim and Song won for the proposal titled "Using Machine Learning for the Diagnosis and Management of Adnexal Torsion." The aim of this project is to develop a machine learning algorithm for diagnosing ovarian torsion using transvaginal ultrasound images and clinical findings.
Drs. Gatta, Gilner, Boyd and Anthony Swartz won for the proposal titled "LAIPPAS (Leveraging Artificial Intelligence to Predict Placenta Accreta Spectrum)," which will forge collaboration with The Center for AI in Radiology. 
The project will pilot machine learning algorithms to evaluate sonographic images of suspected placenta accreta spectrum. The research is conducted as part of the Duke Placenta Accreta Spectrum Program.