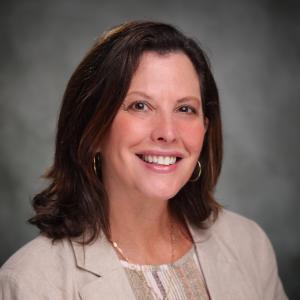 Director of Communications & Marketing
Jane Black joined Duke Ob/Gyn in August of 2017 as director of communications and marketing.
Throughout her career, Jane has served in many capacities within the communications/marketing field, including as editor of Vital Signs magazine, and in community outreach for several organizations such as Broward Health North Hospital, Prudential Healthcare and Boca Raton Regional Hospital. She developed an interest in working in health care and education while an intern in the University of Florida Health Science Center's Office of Communications.
Prior to joining Duke Ob/Gyn, Jane held the position of director of communications at Donna Klein Jewish Academy, a K-12 independent day school in Boca Raton, Florida, with an international reputation for excellence. In her current role, Jane develops processes and tools to reach both internal and external audiences through a multitude of media platforms that promote the department's excellence in Research, Education and Patient Care. 
Jane is a graduate of the University of Florida with a bachelor's degree in journalism.