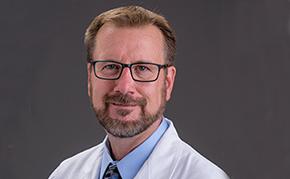 Matthew D. Barber, MD, MHS, Chair of Duke Ob/Gyn, today announced the selection of Danny J. Schust, MD (above left) as Vice Chair for Research for the Duke Department of Obstetrics and Gynecology, and Joe English, MBA, MHA (below left) as the new Chief Administrative Officer.
"Dr. Schust is a dynamic leader and highly successful clinician-scientist who I am excited to have lead the Department's research efforts. He will begin his new role at Duke on July 1, 2022. Pending GME approval, he will also assume the role of Program Director of our Reproductive Endocrinology and Infertility Fellowship Program," Dr. Barber said.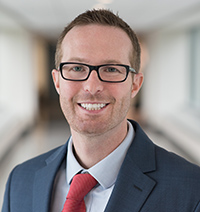 Joe English, who currently serves as Senior Business Manager, will begin his new role as Chief Administrative Officer on May 1, 2022, when Jim Morgridge, MBA, CPA, retires (on April 30, 2022). Jim has served as our Chief Department Administrator since 2008, and he is recognized for his 13 years of service and dedication to the Department.
ABOUT DR. SCHUST
Dr. Schust is currently the David G. Hall Professor of Obstetrics and Gynecology and Vice Chair for Research in the Department of Obstetrics, Gynecology and Women's Health at the University of Missouri School of Medicine, where he also serves as Director of the Division of Reproductive Endocrinology and Infertility. Additionally, he is Director of the NICHD's Reproductive Scientist Development Program, and Co-director of the University of Missouri Tom and Anne Smith MD/PhD Program.
Dr. Schust is an internationally recognized researcher with expertise in clinical work, research, education, mentorship and administrative leadership. His research interests and expertise focus on the areas of early pregnancy, early placental development and the immunology of the human maternal-fetal interface. In collaboration with a multidisciplinary group of investigators that cross departments and schools within the University of Missouri, he has been part of a highly successful, well-published, flexible and continuously funded project that has created and utilized stem cell–derived in vitro models of early human placental development. Dr. Schust's basic and translational research has been almost continuously funded by the NIH since 1993. He is the founding co-editor of the journal Fertility Research and Practice.
Dr. Schust is a graduate of the University of Wisconsin Medical School, and he completed his residency in obstetrics and gynecology at the University of North Carolina Hospitals while living in Durham. He completed a fellowship in reproductive endocrinology and infertility at Brigham and Women's Hospital in Boston, Massachusetts.