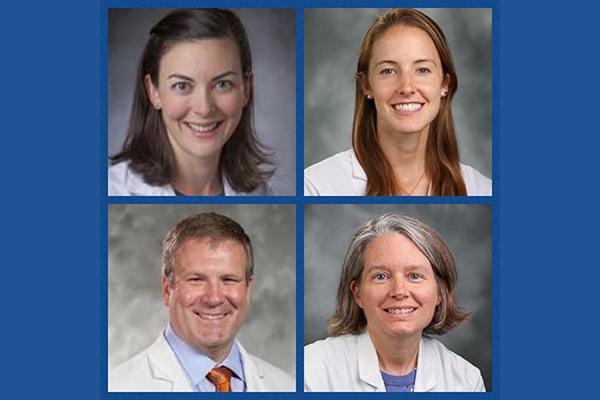 Opioid overdoses have risen sharply since the COVID-19 pandemic began. Data shows that opioid misuse often starts with a legally obtained prescription. A team of researchers from Duke Ob/Gyn has developed a model that provides a way to predict individualized estimates of outpatient opioid use post-operatively at hospital discharge for a broad range of patients undergoing gynecologic surgery. This model uses seven factors to predict the number of opioid pills a patient will need following surgery and can be used for patients with and without gynecologic cancers. The study, "Development and Validation of a Model for Opioid Prescribing Following Gynecological Surgery," has been published in the Journal of the American Medical Association (JAMA) Open Network journal.
"The study showed that about 40% of patients were not using any of the opioid prescribed to them, leading to excess opioids in the community with potential for misuse," said Brittany Davidson, MD, a gynecologic oncologist and study co-author. "The ability to appropriately control post-operative pain without over-prescribing opioids is key to reducing rates of opioid misuse nationwide. Our study included a range of patients to make this maximally applicable to all patients undergoing gynecologic surgery, including those discharged the same day of surgery, and does not rely on an inpatient stay to predict pain medication needs."
The study's patient-centered model allows for prediction of post-operative opioid use with easily obtained patient-level variables and can be used following a broad range of gynecological procedures, researchers found. The model is currently being implemented into clinical practice with plans to expand to other surgical teams.
Study authors are former Duke residents Isabel V. Rodriguez, MD and Paige McKeithan Cisa, MD; current resident Julia Salinaro, MD; Karen Monuszko, MD; Ashraf S. Habib, MBBCh, MSc, MHSc; J. Eric Jelovsek, MD, MMEd, MSDS; Laura J. Havrilesky, MD, MHSc; and Brittany Davidson, MD.