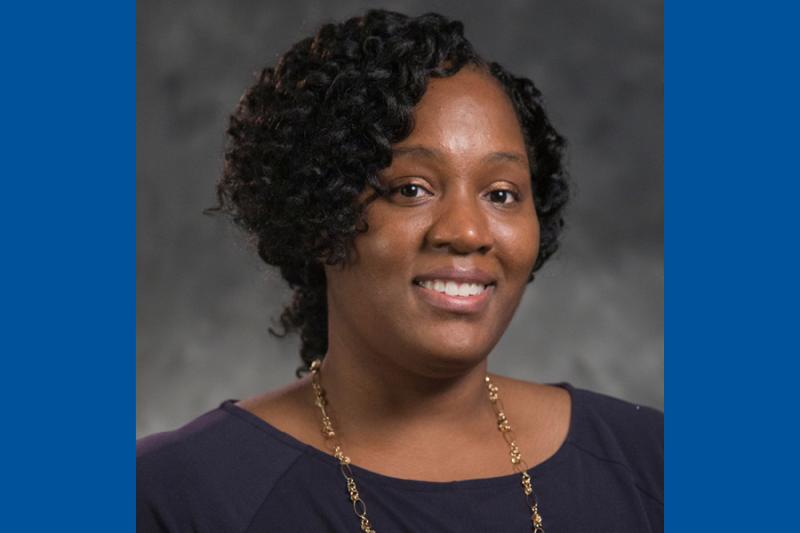 Julie Baker, DNP, FNP-C, has been appointed Duke Ob/Gyn's departmental director for advanced practice, effective March 1, 2023. Julie will be seeing patients in 1-J as part of the Division of Women's Community and Population Health; she brings a wealth of knowledge and experience with her. In the next few weeks, Julie will announce the two APP team lead final candidates who will work with her to develop a strong infrastructure to support our growing APP group in Durham and Wake Counties. Julie's priorities in the next year will be to assist in leading the initiative to expand hours for clinical care at Duke Women's Health Arringdon in collaboration with Amy Broach, MD, MS, assistant medical director for the department and medical director for Arringdon; to create a consistent onboarding and orientation process for new APP hires; and to develop an APP postgraduate fellowship, which will be one of only a few that exist nationally.
In her current role as the regional medical director for Duke Primary and Urgent Care, she provides oversight and support for five Wake County Urgent Care practices and directly supervises the Practice Medical Directors assigned to each site. She leads projects that contributed to growth and quality of the urgent care network, including policy writing, acute and chronic disease management and development of safe COVID-19 workflows within the urgent care practices.
She also serves as a family nurse practitioner and advanced practice provider in the urgent care network and delivers care to patients of all ages with acute and chronic illnesses. After obtaining her nurse practitioner license, Julie rose through the ranks of the urgent care system, moving from practitioner billing and coding lead to medical director of one urgent care and, prior to completing her DNP, she became a regional medical director for the network of Duke Urgent Care facilities.
Julie has served as a clinical instructor at North Carolina Central University and facilitated instructional workshops that allowed students to further develop their clinical skills. She recently completed the Duke Clinical Leadership program and was the only advanced practice nurse in the class. Julie led a hypertension quality improvement initiative for the urgent care service line, which contributed to significant improvement in the quality of blood pressure assessment and follow-up for urgent care patients seen with concurrent hypertension. An abstract on this partnership with primary care was submitted to the Duke Quality and Safety conference in 2022, resulting her team being awarded the Rebecca Kirkland Award for best overall project.
During her seven years working in the Duke Urgent Care System, she emerged as a nurse leader and dedicated clinician seeking to provide quality patient care focused on prevention, support and encouragement. Julie began a career of service to others as a mental health counselor. She transitioned into nursing with the knowledge that mental health impacts physical health and knew she could provide patients with more holistic care. As an advanced practice provider, Julie encourages patients to live the healthiest lives they can by empowering them to make incremental positive choices, which will eventually lead to a healthier lifestyle. 
Julie is a member of the North Carolina Nurses Association, the American Nurses Association, the American Association of Nursing Practitioners and the Sigma Theta Tau Nursing Honor Society. She maintains numerous active certifications in family and emergency nursing and advanced cardiac life support. She is also a certified medical examiner.
Julie received her bachelor of arts degree in psychology from the University of Oklahoma and her master of science degree in human relations with a counseling concentration. She is proud to be a "triple Dukie," having received her bachelors of science in nursing, masters of science in nursing and doctor of nursing practice degrees from the Duke University School of Nursing.
Credit: Duke School of Nursing