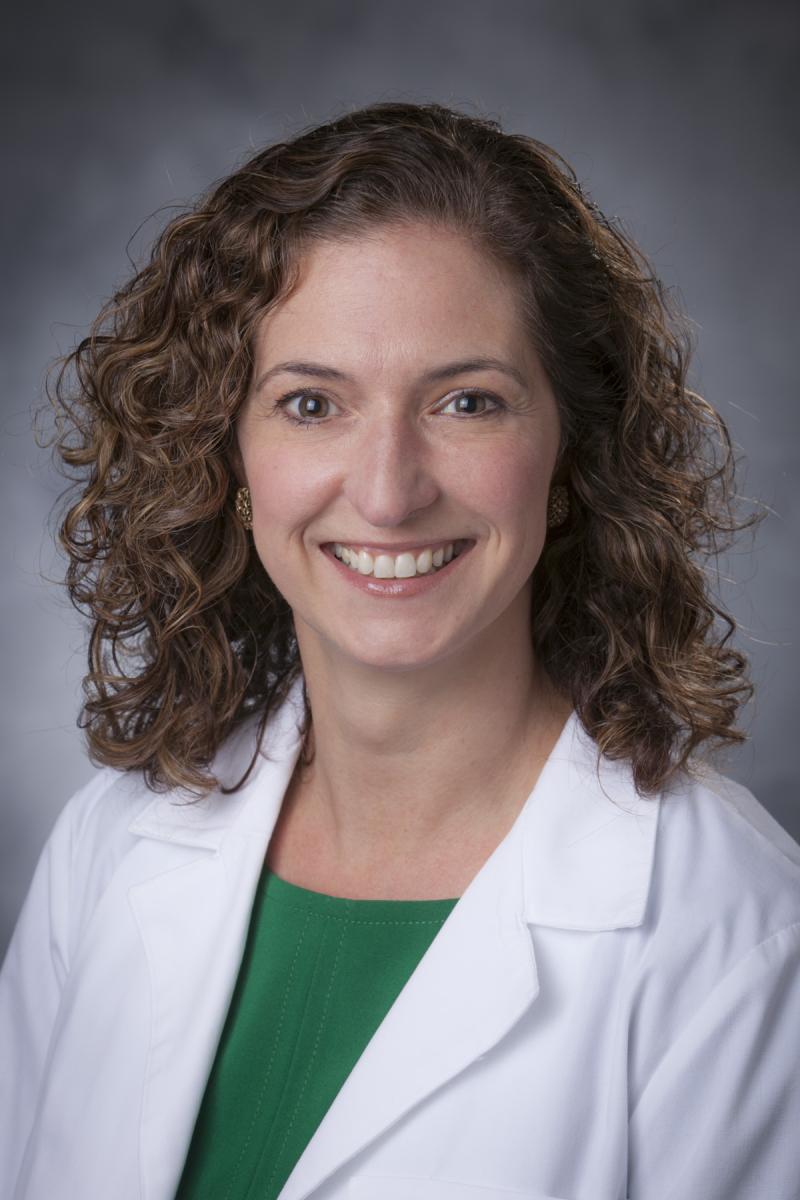 Developing Treatment Guidelines During a Pandemic Health Crisis: Lessons Learned From COVID-19 (Special Article) has been published in The Annals of Internal Medicine, the result of a collective effort by Maternal-Fetal Medicine specialist Brenna Hughes, MD, MSc, (pictured) and colleagues on the National Institutes of Health (NIH) COVID-19 Treatments Guidelines Panel. Susanna Naggie, MD, MHS, Vice Dean for Clinical Research and Associate Professor of Medicine at Duke, was also a Panel member/contributor. 
The article includes information on the following:
Navigating U.S. Food and Drug Administration Emergency Use Authorizations
Children and Pregnant Individuals
Communicating with Stakeholders: Clinicians and the Public
As the COVID-19 pandemic unfolded, healthcare providers needed credible, evidence-based guidelines. In the setting of rapidly expanding clinical information about a new disease, coordinated synthesis and dissemination of credible information was of critical importance. As a convening body, NIH had the scientific credibility and the resources to recruit experts in multiple clinical disciplines to establish a Panel to meet this need. In March 2020, the White House Coronavirus Task Force, through the Secretary of Health and Human Services, asked the NIH to develop evidence-based guidelines for the treatment of patients with COVID-19. Although the NIH rarely sponsors guidelines, NIH sponsorship of a COVID-19 guideline was warranted in this instance given the urgency of the public health emergency and the ability of NIH to immediately launch an adequately resourced response. the publication states.
The Panel comprises 57 individuals representing 6 governmental agencies, 11 professional societies and 33 medical centers, plus 2 community members, who have worked together to create and frequently update the guidelines on the basis of evidence from the most recent clinical studies available.
The initial version of the guidelines was completed within 2 weeks and posted online on April 21, 2020.
Initially, sparse evidence was available to guide COVID-19 treatment recommendations. However, treatment data rapidly accrued based on results from clinical studies that used various study designs and evaluated different therapeutic agents and approaches.
Data have continued to evolve at a rapid pace, leading to 24 revisions and updates of the guidelines in the first year.