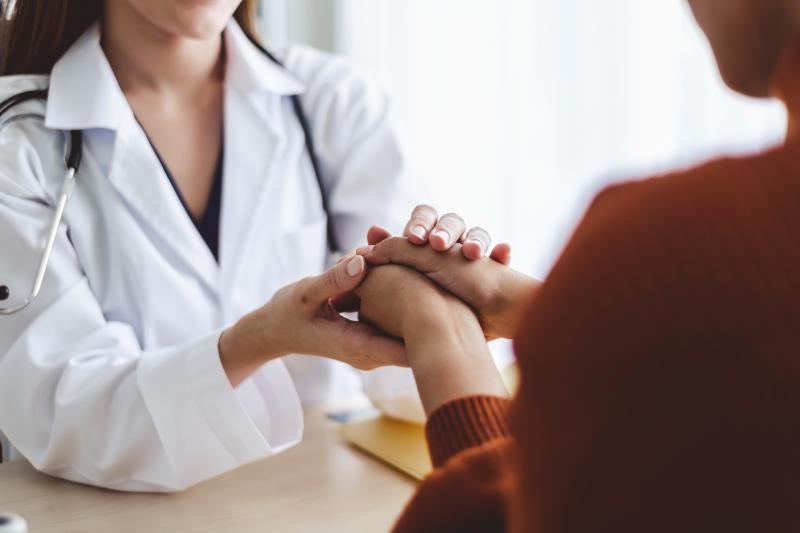 As residency recruitment for the next class of interns at Duke Health is gearing up, future obstetrician-gynecologists (Ob/Gyn) are considering challenges they may encounter when providing reproductive health care to women – challenges that physicians haven't had to face in nearly 50 years. The potential end to the Constitutional right to abortion in the U.S. may impact decisions these future Ob/Gyns are making about their career choices.
Duke University Health System is one of approximately 100 sites nationally that comprise a Kenneth J. Ryan Residency Training Program in Abortion & Family Planning. The program is based at the Bixby Center for Global Reproductive Health at the University of California, San Francisco. Its mission is to create dedicated family planning physician residency rotations in departments of obstetrics and gynecology in the U.S. Training in abortion and contraception care are key aspects of the curriculum.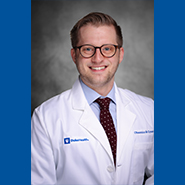 Almost four years ago, when Duke Ob/Gyn chief resident Benjamin Peipert, MD, was applying for residency, among his top priorities was a training program like Duke's that offers a comprehensive family planning curriculum, and specifically the Ryan Program. "I didn't even consider training at non-Ryan Residency programs due to my conviction that abortion care is an essential part of reproductive health care," Peipert said. "As a future reproductive endocrinologist, learning to perform and counsel patients on abortions is an essential part of my residency training. Any provider caring for pregnant patients needs to know how to manage pregnancy-related complications. Furthermore, not all pregnancies will develop normally. Our patients in need of terminations for fetal anomalies directly benefit from our experience in residency providing abortions." 
Duke Ob/Gyn's residency program is ranked No. 6 in the country by Doximity and is Accreditation Council for Graduate Medical Education (ACGME) accredited. According to the ACGME, all accredited ob/gyn programs must include family planning curriculum and "experiential training in the complications of abortions and the opportunity for direct procedural training in terminations of pregnancy."
"Every Duke Ob/Gyn trainee will encounter patients seeking an abortion. We want to make sure they are prepared to provide compassionate, high-quality and patient-centered care," said Jonas Swartz, MD, MPH, medical director of family planning and Ryan Program director at Duke. Swartz is a faculty member in Duke's Division of Women's Community and Population Health. "As an ACGME accredited program, we ensure trainees receive comprehensive family planning education in our on-site clinic and affiliated ORs. Trainees who are interested also have the opportunity to rotate in off-site family planning clinics for additional training."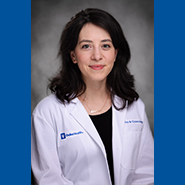 "The leaked court opinion has truly reaffirmed my choice to train at Duke," said chief resident Melissa Montoya, MD, MA, who has just begun her fourth year of training. Montoya emphasizes that patients deserve doctors who know how to manage the complications of pregnancy, some of which require a provider skilled in abortion care.
Duke's Ob/Gyn Residency Program Director Beverly Gray, MD, has been a vocal advocate for providing the full spectrum of family planning care - a personal opinion she has voiced strongly in media briefings hosted by Duke University and the Duke University Health System, following the onslaught of news coverage after the Supreme Court draft opinion leak. Gray is founder of the Duke Reproductive Health Equity and Advocacy Mobilization (DREAM) team. Trainees, medical students, faculty and leadership across Duke are members.
"One of my concerns is training the next generation of physicians to care for women who have complicated pregnancies, who are experiencing miscarriage, who are presenting for abortion care," Gray said. "The impact this ruling could have on training is huge. The next generation of physicians may not be adequately trained to care for miscarriage, for abortion, for complications of pregnancy that arise in the mid-trimester. That's definitely a concern.
"It will influence where some of our best applicants for Ob/Gyn apply for residency. For medical students who want to train and have the skills to provide comprehensive Ob/Gyn care, they're going to be looking at states that can provide comprehensive ob/gyn care, and that includes abortion care. I definitely see how that can have a downstream effect as well."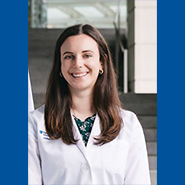 Duke medical student Melissa Greene has not wavered in her desire to work in Ob/Gyn, but knows new considerations may affect programs she chooses. "Having the opportunity to receive training in abortion care at a residency program that values the vital skills taught through the Ryan Program is of the utmost importance for my future medical education," Greene said. "In order to become a fully capable Ob/Gyn and to provide safe and complete reproductive health care to my patients, I hope to be able to train at a program that supports and protects the Ryan Family Planning Program to contribute to the competency of family planning providers in the U.S."
"I cannot provide full-scope Ob/Gyn care to my patients without providing abortion care," said Duke resident Kristen Carrillo-Kappus, MD, MPH. "From a technical standpoint, the training I have received in our dedicated family planning rotation has prepared me to support patients and their families through some of their most difficult circumstances. Whether I am counseling a patient through the decision to end an early pregnancy, helping them navigate unexpected care needed after a miscarriage or providing life-saving acute surgical care to a pregnant patient, this training is essential – abortion care saves lives."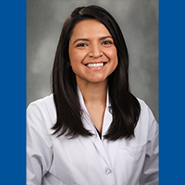 If Roe v. Wade is overturned, there will be no immediate impact in curriculum in the Duke University School of Medicine, and Duke Health will continue to offer family planning services, including pregnancy terminations, in full compliance with current state laws.
Editor's Note: On June 24, 2022, the Supreme Court issued a decision overturning Roe v. Wade.