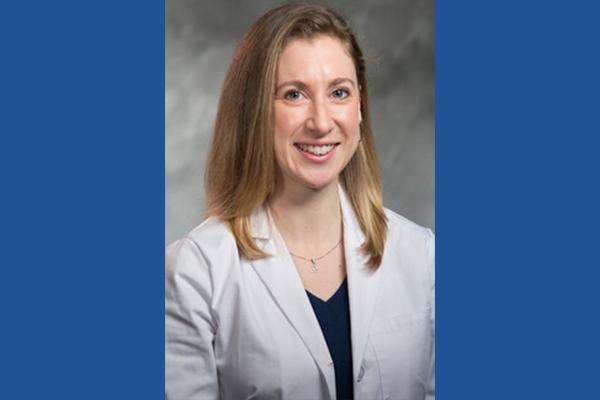 Duke urogynecologists evaluate and treat women with the full spectrum of conditions related to the bladder and reproductive organs. Patients are seen by both urogynecologists and Advanced Practice Providers (APPs) to find the best treatment plans for patients. The team works together as a whole to provide a spectrum of care.
Learn more about urogynecology APP Cassandra Shaw, MSN, WHNP-BC
    Nurse Practitioner – Obstetrics and Gynecology
    Duke Urogynecology – Durham, NC
What areas do you specialize in?
I'm a nurse practitioner who specializes in improving the quality of life of women with pelvic floor disorders, including conditions like urinary incontinence, urinary tract infections and vaginal prolapse. These are common disorders, but they can be difficult and embarrassing to manage.
What is your philosophy toward patient care?
I like to customize my care to the patient's unique situation and her own goals. Together, by collaborating with patients, we're able to come up with a plan and help patients gain control of their lives and their health. It's really empowering.
What are the benefits of being within the Duke Health System?
We're able to connect patients to the resources they need. Duke Health is a very multidisciplinary system and it's rewarding to be able to help patients find everything that they need within the Duke system.
At Duke, we are able to have the most advanced treatment options at our fingertips, and can stay up to date with new research. 
What is the most rewarding or impactful part of your job?
I love listening to my patients and having conversations with them about how they are affected by what they are experiencing, as well as the various treatment options. 
---