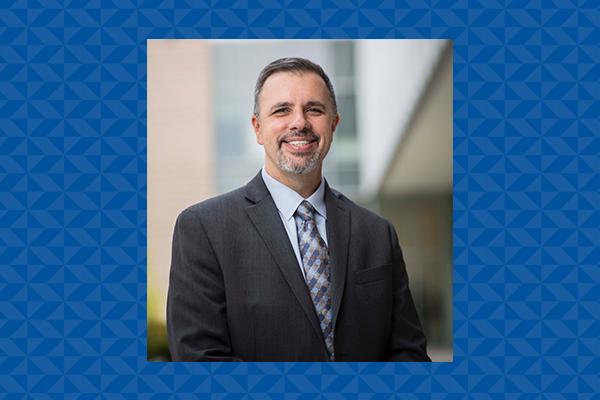 Message from Department Chair Matthew D. Barber, MD, MHS
Abortion is health care. And it can save lives.
Unfortunately, despite clear evidence that restricting access to abortion harms the health and wellness of women, that states with abortion restrictions have worse maternal health outcomes, including mortality, and with opposition by both the state and national medical community, last night, the North Carolina General Assembly overrode Gov. Roy Cooper's veto of SB20. The law, which includes a 12-week abortion ban and other restrictions, will go into effect on July 1, 2023. Note: Duke Ob/Gyn will continue to provide care as we have been until July 1, 2023.
This is a step backward for the women of North Carolina. Family planning and reproductive health services, including abortion, are evidence-based, essential health care. These new restrictions on reproductive health care will prevent North Carolinians from accessing the full benefit of this care and put unnecessary legislative barriers between patients and health care providers. A high-level summary of the portion of the bill related to abortion is below:
A ban on abortion after 12 weeks gestation with the following exceptions:

Rape and incest up to 20-weeks gestation
Life-limiting fetal anomaly up to 24-weeks gestation
Maternal medical emergency — no gestational limit

Prohibiting abortions based on presumed race or sex of the fetus or presumption of Down Syndrome
A "born alive" provision that requires health care providers to exercise the same degree of care for an infant born alive after an abortion attempt that they would for any other child born alive at the same gestational age
New and more restrictive consent requirements, including in-person 72-hour counseling
Prohibits medication abortion after 70 days of gestation
Surgical abortions after 12-weeks must be performed in a hospital
Action plans underway
We already have task forces working to create policies and procedures so that we can be in compliance with the law, protect our providers and take the best possible care of our patients. Duke serves a high-risk patient population and aims to protect reproductive health care access for patients in the South.
We have begun exploring partnerships outside of the state so that we can provide care to patients who fall into the gaps of this new law, and opportunities for our residents to continue to get comprehensive training in family planning.
We plan to recruit our first Complex Family Planning fellow this summer, as we are determined that evidence-based, patient-centered and compassionate care shape our training, advocacy and identity as providers and commitment to our patients.
We will continue to advocate for patients' rights to make their own health care decisions and against legislative interference in the practice of medicine. 
We will be sure to keep you updated as we better understand the implications and changes in care required by this new law. Nonetheless, we will continue to advocate for the evidence-based abortion care that all of our patients deserve, and continue to bring compassion and kindness to the care we provide.
Commitment to the maternal health crisis
The U.S. and North Carolina are in a maternal health crisis. Three years ago, we made a bold commitment to decrease our maternal morbidity by 50% and close the gaps in health disparities. We have already made significant progress toward this goal. Unfortunately, this new law will make reaching this goal harder, but we are steadfast in this commitment.
Even though this legislation will make our jobs more difficult, we are committed to providing the highest quality care to all of our patients.
---
Duke Personal Assistance Service (PAS) offers resources
We recognize that this is an emotional and stressful time for many and want to remind you that Duke offers resources through the Personal Assistance Service (PAS). PAS is the faculty/employee assistance program of Duke University and Health System. A staff of licensed professionals offers assessment, short-term counseling and referrals to help. PAS services are available at no charge to Duke faculty, staff and immediate family members.
---
Sincerely,

Matthew D. Barber, MD, MHS
E.C. Hamblen Professor and Chair
Department of Obstetrics and Gynecology
Duke University School of Medicine