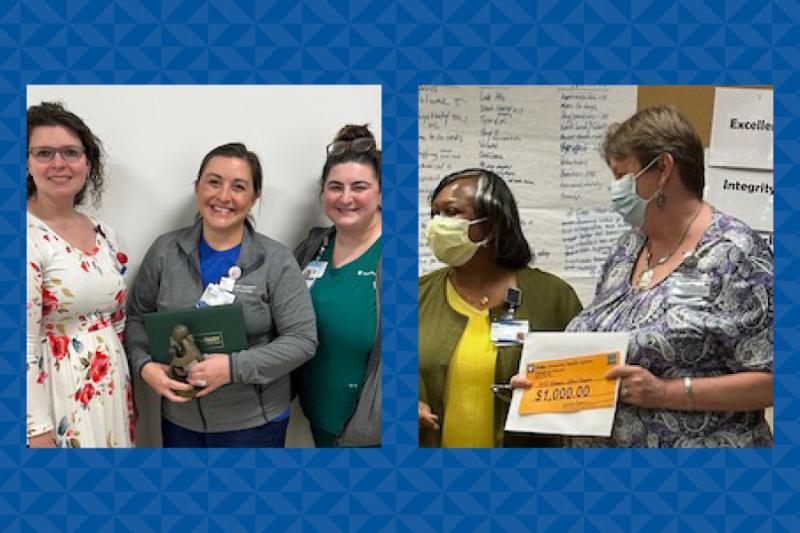 Congratulations to Alice Cooper, OGNP, RNC, vice chair of ambulatory services for Duke Ob/Gyn and PDC medical director for access services, who is the recipient of the Friends of Nursing Janet H. Clapp Award for Excellence in Nursing Practice. 
Alice's nominations give examples of her compassion, leadership, humility and commitment to patient advocacy and team morale. "We call her the Culture Queen because she helps everyone center around what matters the most — our patients and a culture that delivers care to meet our patients' diverse needs ... she is a teacher, a caregiver, a leader and a friend to all she meets. Her energy and perspective is contagious ... I cannot think of anyone more deserving."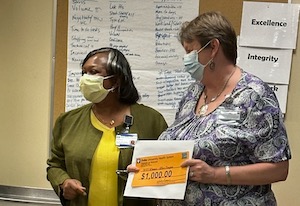 "I have witnessed her make house calls to patients who were not physically able to get out of their home ... I have seen her volunteer her time providing exams to underserved communities ... I have seen her firsthand mentor and develop multiple cohorts of medical and PA students, staff and fellow providers who choose to pursue careers at Duke because of the impact she had on them ... words cannot fully describe the respect and admiration I have for Alice Cooper as a provider, as a mentor and as a human being."
Alice was presented with the award and $1,000.
---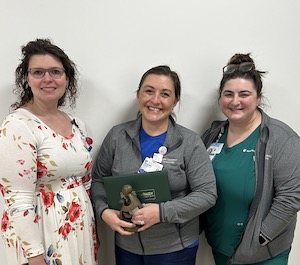 Congratulations to Kimberly Briley, RN, Clinical Nurse III at the Duke Fertility Center and Duke Ob/Gyn's most recent DAISY Foundation award winner. The DAISY Foundation award recognitions honor the superhuman work nurses do for patients and families every day wherever they practice, in whatever role they serve and throughout their careers. 
Kimberly's compassion and dedication to patient care is second to none — we so are appreciative of her commitment to our patients!