Welcome to Duke Obstetrics and Gynecology! The Department has a long history of excellence in women's health care. Duke Ob/Gyn is renowned for exceptional training opportunities for the future leaders in obstetrics, gynecology and women's health through compassionate cutting-edge care, world-class research and innovation.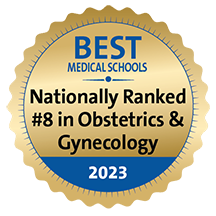 Duke University Medical Center is consistently rated one of the top health systems in America. Duke Ob/Gyn faculty have earned national and international recognition for excellence in patient care, teaching and research in women's reproductive health.
Duke Ob/Gyn's residency program is ranked No. 8 in the nation by Doximity. The residency curriculum at Duke is a four-year program that includes clinical and surgical training in five subspecialty areas:
Minimally Invasive Gynecologic Surgery (beginning fall 2023)
Residency Program By The Numbers
In 2022, Duke University School of Medicine ranked No. 6 for research among 124 medical schools nationally in the annual U.S. News & World Report graduate program rankings. In addition, seven specialty programs in the School of Medicine placed in the top 10, with Obstetrics and Gynecology ranking eighth.
You can learn more about our residents — including a fun fact or two, at the link below.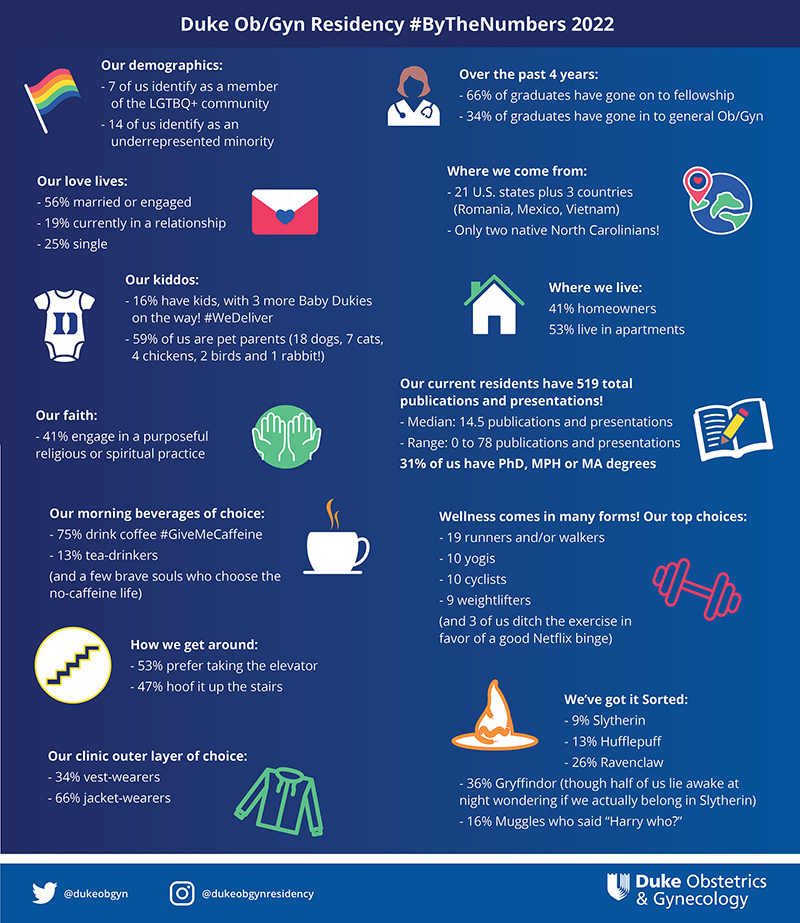 Firsthand look at all aspects of training in Duke Ob/Gyn