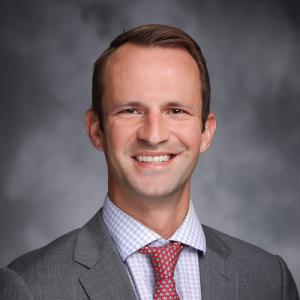 Senior Business Manager
John Ruch, MMS, joined Duke Ob/Gyn in July of 2022 in the role of senior business manager. Prior to joining the department, John spent three years as a senior financial analyst with the Private Diagnostic Clinic. In that position, he directly supported executive leadership through financial analysis and modeling. His responsibilities included reviewing and managing cost allocations as well as clinical and administrative contracts. Prior to his tenure in PDC Finance, John completed the PDC Administrative Fellowship as part of its inaugural class of 2017. 
John is an alumnus of Clemson University and of the Duke University Fuqua School of Business, where he earned his Master's of Management Studies (2015).