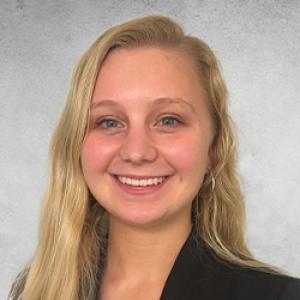 Manager of Quality and Safety
Maddie Morello joined Duke Performance Services in January of 2023 and is the manager of Quality and Safety for the Duke Department of Obstetrics and Gynecology. Maddie holds Bachelor of Science and Master's degrees in industrial engineering from North Carolina State University. Additionally, Maddie has earned a Health Systems Engineering Certificate from North Carolina State University.
Prior to joining Duke full-time, Maddie completed two summer internships with Duke Performance Services in 2021 and 2022. During these internships, Maddie supported various areas of Duke, including Duke Palliative Care and the Patient Revenue Management Organization, with their data analysis and project management needs. Additionally, Maddie was a graduate teaching assistant and an undergraduate research assistant at North Carolina State University.