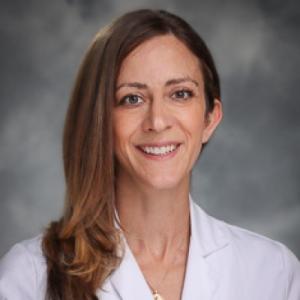 Maternal-Fetal Medicine
Program: 
Start Year: 
2022
Why did you choose Duke for your fellowship training?
I wanted to train surrounded by people who are passionate about what they do, who are committed to serving their community, and who understand that making space for the things that refuel us at home only feeds our passion. I think this describes Duke perfectly!
What are your career goals?
I would like to remain in academia.
What are your hobbies?
Strolling in the woods with my dog, cooking with fresh ingredients, and curling up with a good book.
Education & Training
Undergraduate school & graduation year:
University of Pennsylvania 2007
Medical school & graduation year:
University of Colorado, 2018
Research Interests
In the long-term, I want to clarify the immunologic factors that regulate the maternal/fetal interface during pregnancy, and the influence of these factors on maternal and fetal outcomes.