The PROMISE Study: NIH-funded research study to bolster diversity in the biomedical workforce
Mentoring Study for Racially/Ethnically Underrepresented Researchers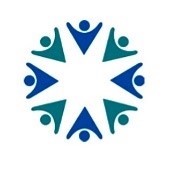 Peer mentoring has been shown to support academic success. Now more than ever, peer group support is very important as we navigate our priorities, uncertainties, added responsibilities, reduced resources and other challenges. This study involves peer group mentoring with discussions facilitated by senior underrepresented (UR) researchers with the goal of enhancing scholarly output and academic advancement of UR postdocs and junior faculty.
PROMISE study informational flyer
Enroll now to join the next cohort ! 
Contact: Rebecca Kameny, PhD (study coordinator); (919) 668-3949
This randomized controlled study compares two peer group mentoring approaches for their positive impact on both personal gains (e.g., sense of belonging, research self-efficacy, etc.) and longer-term career outcomes (e.g., publications, grants submitted and funded, promotion etc.). (DUHS IRB #Pro00103457).
Eligibility:
Postdoc or early-career faculty engaged in biomedical research (the investigation of the biological or behavioral processes that advance the diagnosis, treatment and/or prevention of disease)
Identify as belonging to a racial/ethnic group underrepresented in biomedical research careers (Black or African American, Hispanic or Latinx, South Asian, American Indian or Alaska Native, Native Hawaiian or other Pacific Islander or multiracial)
US citizenship or Permanent Residency Status (Green Card)
Benefits:
Peer group meetings facilitated by senior underrepresented researchers discussing professional development for personal gains and skills building to enhance academic productivity.
Compensation up to $500
Study participation involves:
Enrollment session
Group meetings (currently by Zoom) for 2 hours, twice per month, for 9 months
Completion of online surveys
Participants must be from Duke, UNC or other select local institutions (contact study coordinator for questions about eligibility).