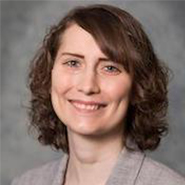 Katelyn M. Holliday, PhD
Assistant Professor, Department of Family Medicine and Community Health, Duke University
Dr. Holliday received a Bachelor of Science in Ecology, Evolution and Environmental Biology from Purdue University in 2009. She then entered the Epidemiology MSPH/PhD program at the University of North Carolina-Chapel Hill, completing the MSPH in 2011 and the PhD with a focus on Cardiovascular Disease Epidemiology in 2016. During this time, she also earned a Graduate Certificate in Geographic Information Sciences to facilitate completion of her dissertation, which focused on use of GPS to study spatial patterns of physical activity. Dr. Holliday then completed a two-year postdoctoral fellowship in Environmental Epidemiology at UNC and has been working on faculty in Duke's Department of Family Medicine and Community Health since August 2018.
Dr. Holliday's research interests encompass the cardiovascular health effects of the natural and built environments and the role of geospatial factors and health disparities in these relationships. With the BIRCWH award, she focuses on understanding individual, interpersonal and community level factors that influence physical activity among women attending community health clinics, building a foundation for future intervention development for these women. Her long-term goal is to lead interdisciplinary teams to translate knowledge of spatial patterns of physical activity into behavioral interventions that incorporate sociodemographically-relevant built environment factors.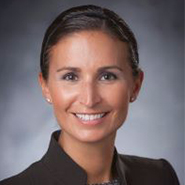 Jennifer Plichta, MD, MS
Associate Professor of Surgery, Associate Professor in Population Health Sciences, Duke University School of Medicine
Dr. Plichta is a breast surgeon at Duke University and serves as the Director of the Breast Risk Assessment Clinic. She earned her BA in Biology from DePauw University, then received her Medical Degree from the Indiana University School of Medicine. During her general surgery residency at the Loyola University Medical Center, she obtained her Master's degree in Clinical Research Methods and Epidemiology. Dr. Plichta joined the Department of Surgery at Duke in August 2016 after completing her breast surgery fellowship at Massachusetts General Hospital and Brigham and Women's Hospital.
Dr. Plichta's research focuses on improving the staging system for patients with metastatic breast cancer (MBC). She is currently working with the American Joint Committee on Cancer to implement a proposal based on her early work. Building on this with the BIRCWH award, she will establish a multi-institutional, curated database of patients with MBC and investigate the impact of clinical and genomic data on prognosis, which will be used to further refine the current staging system.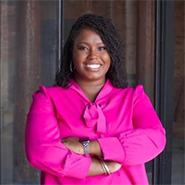 Charity S. Watkins, PhD
Assistant Professor, Department of Social Work, North Carolina Central University
Dr. Watkins is a tenure-track professor and provisionally licensed outpatient therapist. She earned her BA in Sociology, Masters in Social Work (MSW), and PhD in Social Work from the University of North Carolina at Chapel Hill. Dr. Watkins joined North Carolina Central University faculty in 2018 while serving as a school social worker and completing her dissertation focused on promotive parenting factors for academic resilience among socioeconomically marginalized Black children.
Dr. Watkins' current research focus is to understand mechanisms through which institutional racism impacts the wellbeing of Black Americans, with particular attention to the effects of racial and socioeconomic inequities on the physical and mental health of Black women. Following her own diagnosis, Dr. Watkins aimed to examine racial disparities in maternal morbidity with particular attention to pregnancy-related cardiovascular disease and the socioemotional effects on Black women and parent-child relationships. As a BIRCWH Scholar, Dr. Watkins will identify how the experience of severe maternal morbidity influences the perceived stress, mental health, and parenting behaviors of Black women and how perceived social support may buffer these potential psychosocial effects.