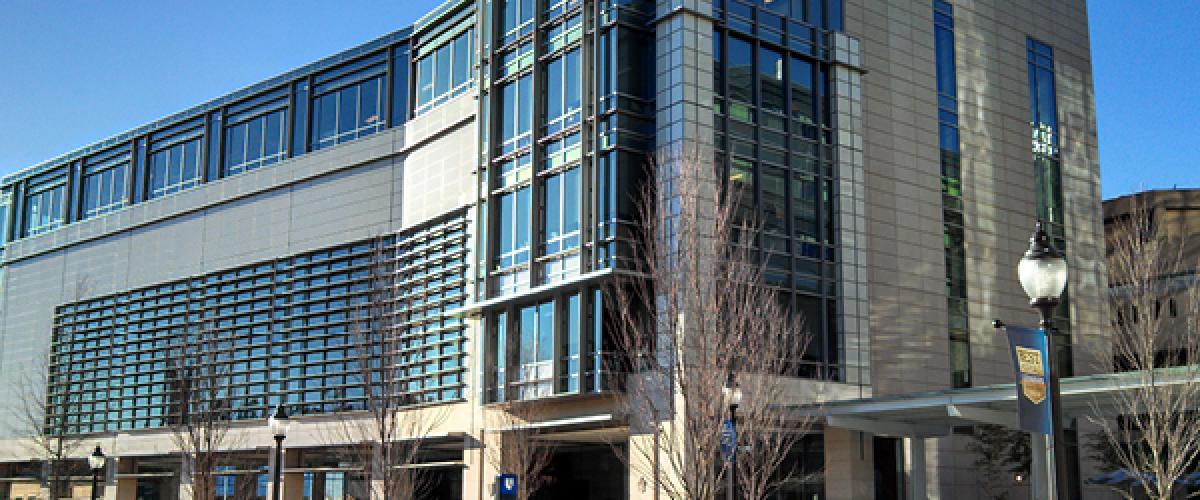 Women's Health and Career Development Symposium
Duke University's Trent Semans Center - Great Hall
February 23rd from 12:00 – 5:00
We welcome faculty, fellows, postdocs, students, and staff interested in research related to women's health or sex differences in human health and disease.
Registration and Poster Topic Submission
REGISTRATION
All attendees must register. If you are planning to present at poster, you may simultaneously submit a poster topic with your registration.  
POSTERS
SHOWCASE YOUR WORK to a broad audience of women's health researchers:
Students (undergraduate, graduate, and medical), postdocs, fellows, and faculty may submit a poster. Poster viewing and informal discussion will take place during two extended break periods at the symposium. Poster topics should focus on health of women and/or the influence of sex as a biological variable on health and disease. It is acceptable to submit a poster in theoretical/conceptual format, as well as work that was previously presented at a meeting or published elsewhere as an abstract or manuscript. Format: width = 4 ft (preferred).
AGENDA (subject to change)
12:00 Welcome & Introductions
12:10 Invited Presentation

Rachel Greenup, MD, MPH – BIRCWH Alumna (2019) Yale School of Medicine:

Standing on the Shoulders of (Little) Giants: Academic Success in Health Services Research Through Mentorship & Collaboration

Q &A

12:40 Scholar Presentations
1:20 Alumni Introductions
1:25 Break & Posters
1:45 Scholar Presentations
2:45 Invited Presentation

Chad Grotegut, MBA, MD – BIRCWH Alumnus (2012) Wake Forest University:  

Mechanisms of Uterine Contractility and the Development of a Physician-Scientist-Administrator

Q and A

3:20 Break & Posters

Group photo (scholars, alumni, mentors)

3:45 Interactive "Pitching your Science"

Johnna Frierson, PhD - Associate Dean of Equity, Diversity, and Inclusion for the Basic Sciences; Director, Inclusion, Diversity, Equity, Advancement, and Leadership in the Sciences​ (IDEALS) Office

Dr. Frierson will facilitate this interactive session. After a brief presentation on the nuts and bolts of the pitch, participants will prep and then practice their pitch in small groups .

4:55 Closing Remarks
Register and submit your poster topic today!
---
PAST EVENTS
2023 Symposium (2/17/2023)
This annual symposium is organized by the UNC and Duke/NCCU Building Interdisciplinary Research Careers in Women's Health (BIRCWH-K12) and Women's Reproductive Health Research (WRHR-K12) programs. This symposium is just one of the ways we share our resources to nurture the careers of our junior faculty while bringing fresh perspectives to the field of women's health.
This year's event was held on February 17th at Duke, in the Trent Semans Great Hall. This research-career-oriented meeting featured presentations by BIRCWH and WRHR scholars and a panel discussion focusing on The "–ships" To Success: Navigating Academia, led by Geeta Swamy, MD, Duke University's Associate Vice President for Research and Vice Dean for Scientific Integrity.
Recordings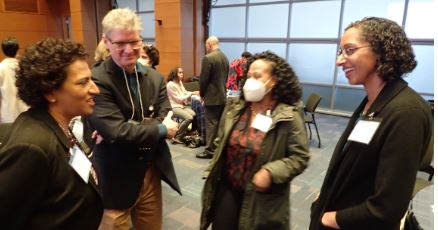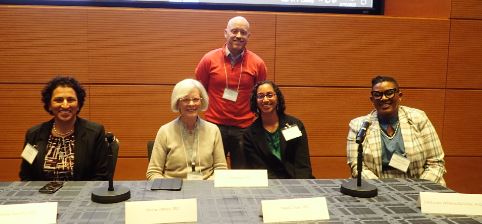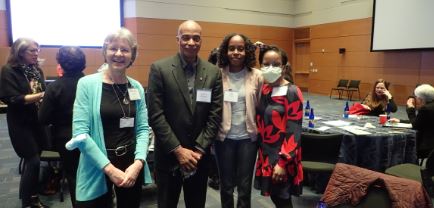 2022 Symposium (2/18/2022)
Welcome and Scholar Presentations
Panel Discussion: Pregnancy as Inclusion/Exclusion Criteria: Ethical and Pragmatic Consequences for Women's Health Research
More Past Events
Program Contacts
PI of the Duke/NCCU BIRCWH Award and Program Director: Cindy Amundsen, MD
Site-PI NCCU: Nina Smith, PhD
Program Coordinator: Friederike Jayes, PhD – please forward any questions to the BIRCWH Program Coordinator